Seafood Stew Recipes

As an Amazon Associate I earn from qualifying purchases.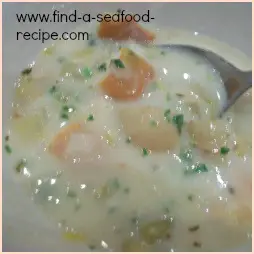 Here, you will find seafood stew recipes that you can adapt for whatever meal you need. Whether it's a dinner party or an informal family meal - you will find a recipe to suit.

Seafood is very quick to cook and does not really lend itself to traditional stewing - but as a basic guide, you will stew your vegetables in fish stock, wine or a combination and add your fish for the last few minutes cooking time only.
---
Some of the links on this site include affiliate links, providing Find-a-Seafood-Recipe a small percentage of the sale at no additional cost to you. 

Subscribe to Seafood Recipe News - complete the form below.
Your email address is secure and will *only* be used to send Seafood Recipe News. When you confirm your subscription, you will be taken to a page where you can access your free eCourse. Complete the form and it will arrive over the following five days.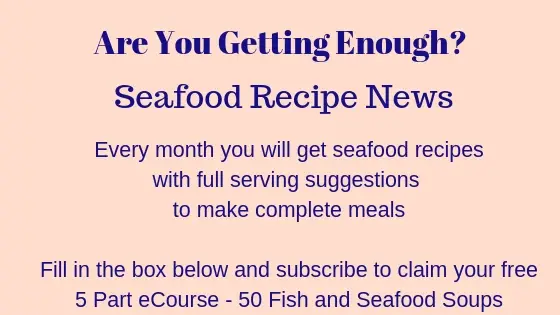 Basa Fish Stew
A spicy Basa Fish Stew using just four ingredients and one pot.

Basa Fish in Thyme Tomato Sauce
A quick and versatile tomato and thyme sauce using basa fillets - any white fish would be good or this sauce would be great with pasta.

Clam Chowder
This stew recipe is one I sometimes use on holiday - it can be done in one pot on a cooking ring and whatever you have caught that day can be used as your fish. A good change from barbecuing your catch of the day.

Cat Fish Recipes
Delightful Cat Fish, Broccoli and Sweetcorn and an Italian Cat Fish Stew with Mussels and Prawns. Lovely with crusty bread.

Cat Fish with Bacon
Cat fish with crispy bacon and potatoes - a one pot meal making it super simple.

Fish Stew
A tasty and versatile fish stew recipe - very healthy and low fat. A complete meal in one pot,

Haddock Stew
Simple haddock stew with seafood cocktail and vegetables. A complete meal - quick and easy.

Indian Style Salmon Stew
A delicious spicy indian style salmon stew - flavoured with tandoori spices. Contributed by my friend Alf Pedersen who has been an absolute treausre with help and advice.

Jamaican Brown Fish Stew
A good basic jamaican brown stew recipe that you can adapt to be your own - a liddle bit of dis, a liddle bit of dat...

Monkfish in Tomato and White Wine Sauce
One of my favorites - Monkfish with prawns and olives in a tomato and white wine sauce.


New Orleans Seafood Gumbo
A quick and authentic version of the Louisiana New Orleans Seafood Gumbo.

Oyster Stew
Tasty oyster stew - traditional Christmas Eve fare - quick and simple to prepare.

Oyster Stew
This delicious oyster stew is thickened with cream and eggs - bad for the arteries, but hey ho ;-)

Seafood Gumbo Recipe
A great seafood gumbo with corn and crab claws.


Tilapia Fish
Mediterranean style tilapia fish - serve over cooked rice or pasta for a delicious meal.
Seafood is very versatile.
You will find seafood stew recipes for basic family meals or elaborate dinner parties.
There are stews from India, Italy and France - Cajun stew recipes, basic white fish, smoked fish and fancy shellfish ideas.
By substituting your favourite seafood, you will be able to create your own seafood stew recipe.