Recipe for Jamaican Brown Stew
As an Amazon Associate I earn from qualifying purchases.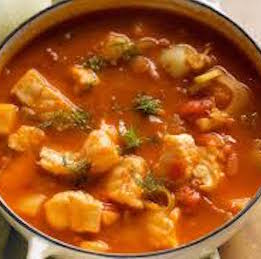 Families have their own recipe for jamaican brown stew, passed down from generation to generation - this recipe is one that has the most common ingredients I've found.
It tastes fantastic - is very adaptable - the color comes largely from the flavorings and seasonings.
It's good served over rice and peas. Just add a pack of frozen peas to the rice for the last few minutes of cooking.
This looks like a very long list of ingredients, but it's still quite straightforward with most of it being vegetables and then some seasonings. They're not complicated or hard to find but if you can't find say gravy browning, then you can use a bit extra soy sauce to adjust the colour - there's always workarounds and recipes are guides. 
---
Recipe for Jamaican Brown Stew
2lbs (1 kilo) fish fillets - cut into pieces
1 medium onion sliced thinly
3-4 stalks scallion (spring onion) chopped
1-2 jalapeno (chilli peppers) deseeded and chopped
1 bell pepper - sliced 
4 small tomatoes diced
1 heaped teaspoon fresh grated ginger
garlic powder to taste
thyme (1 tsp if dried, 1 sprig if fresh)
salt and pepper to taste
stock cube
1 tablespoon gravy browning sauce
1 tablespoon soy sauce
juice 1/2 lemon or 2 limes
flour to thicken
2 1/2 cup water
oil to coat pan

Season the fish fillets with salt and pepper and fry in oil until golden - set to one side while you make the stew.
In the same oil, fry the sliced onions, tomatoes, jalapeno, ginger, garlic and thyme.
Fry until the onions are softened and it all begins to 'pulp'.
At this point, stir in a tablespoon of flour - do it off the heat or it will become lumpy.
Add the water, gravy browning, soy, stock cube, lemon/lime juice slowly, stirring in each addition.
Allow the liquid to boil - taste and season - either more stock cube, salt and pepper - your choice and this is the bit that will 'make it your own...'
Simmer about 15 minutes and then add the fish - simmer for another 5 minutes until the fish is heated through.
Serve over rice and peas.
Some of the links on this site include affiliate links, providing Find-a-Seafood-Recipe a small percentage of the sale at no additional cost to you. 

If you liked this recipe for Jamaican brown stew, you may enjoy these
Subscribe to Seafood Recipe News - complete the form below.
Your email address is secure and will *only* be used to send Seafood Recipe News. When you confirm your subscription, you will be taken to a page where you can access your free eCourse. Complete the form and it will arrive over the following five days.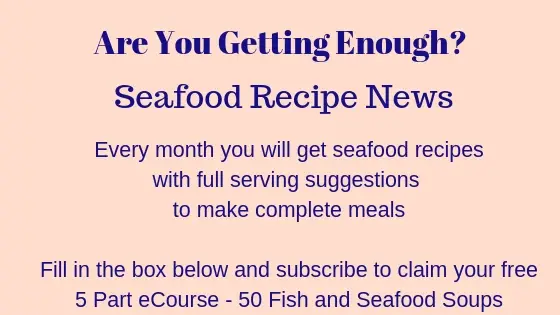 Recipe for Jamaican Brown Stew
By Liz Alderson, Mar 23, 2017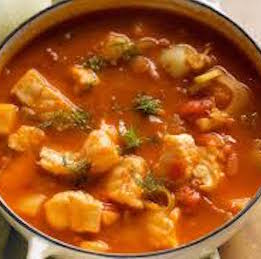 Tasty and filling Jamaican brown stew.
Prep Time: 10 minutes

Cook time: 30 minutes

Yield: 2

Main Ingredient: fish fillets, onion, chilli, tomato, peppers