Fish Stew
Spicy Basa in Tomato
As an Amazon Associate I earn from qualifying purchases.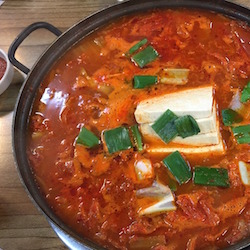 A tasty fish stew with a bit of heat added.
You can buy harissa paste from the supermarket - the strength will differ depending on the brand you buy - sorry, I can't help you here, you'll have to start with a small amount then add more to taste.
The pulped tomato - you can use a can of plum tomatoes which you can mash - add a tablespoon of tomato puree to intensify the tomato flavour if you like.
It would be great with potatoes and cooked vegetables or just buy a crusty french loaf to use to mop up the sauce.
Any white fish will do here - I've suggested basa, but you could use cod, haddock, pollack, whiting - anything non oily.
Skin and bone the fillets before you put it in the sauce.
---
Basa Stew
1lb (450g) basa fish fillets - cut into large chunkS
1 leek - finely shredded
1 Tablespoon oil
1 pint (600ml) pulped tomato
harissa to taste - start with 1/2 tspn
2 Cups frozen mixed veg or peas
large handful of chopped coriander leaves or parsley
Fry the finely shredded leek until softened.
Add the frozen veg, tomato sauce, harissa and herbs into a pan - bring to the boil.
At this point, you need to taste the sauce - add some more paste if you want to and then bring it back up to simmering point so that the flavours combine. Let it simmer for around 5 minutes until the leek and veg are nearly done.
Remove from the heat and add the fish. Simmer for about 5 minutes until the fish is cooked through.
Taste and adjust the seasoning, adding a bit more harissa paste if you want to.
Serve this with fresh bakery bread or some mashed potatoes - there's plenty of veg in the stew.
Cook's Notes

These are my favourite types of recipe - chuck stuff in a pot and let it get on with it.

Serve with some fresh bakery bread and you've got a meal in next to no time.

The vegetables are cooked in the sauce and you need nothing extra. If you prefer, you can serve this with mashed potato, rice, couscous or pasta.

There are no rules - it's your game.
More Fish Stew Recipes - use any white fish you like 
Some of the links on this site include affiliate links, providing Find-a-Seafood-Recipe a small percentage of the sale at no additional cost to you. 

Subscribe to Seafood Recipe News - complete the form below.
Your email address is secure and will *only* be used to send Seafood Recipe News. When you confirm your subscription, you will be taken to a page where you can access your free eCourse. Complete the form and it will arrive over the following five days.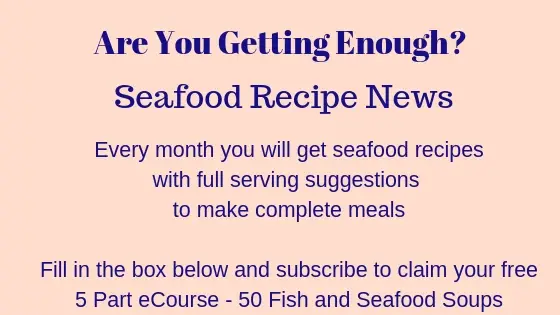 Fish Stew
By Liz Alderson, June 6 2021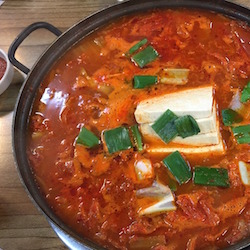 Super simple fish stew made with a tomato base, which would be suitable for any white fish.
Prep Time: 10 minutes

Cook time: 15 minutes

Yield: 4 portions

Main Ingredient: basa, tomatoes, mixed veg, onions