Salmon Recipe
As an Amazon Associate I earn from qualifying purchases.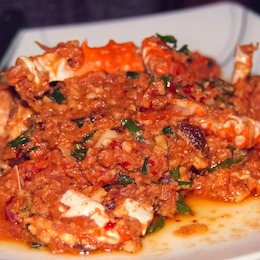 This salmon recipe is from my friend Alf Pedersen who has this tip for getting children to eat fish.
BTW: My trick to get children to eat fish, is: For each bone they find, I pay them 5 NOK (50p), provided they clear the plate. That will make them keep going...
---
Indian Salmon
Ingredients for a 5 l. caserole:
3 l. whole milk
8-10 cloves garlic (Yes!)
1 kg. salmon fillet (skin/bone free
1 box peeled shrimps (in salt water)
Some potatoes (5-6 big)
Some carrots (4)
Other seafood products if you want (clams etc)
Onion (1 big)
Butter
Flour
Salt to taste
Tandori Massala spice (The key ingredient)

Make a white base (melt butter, whip in flour, and blend in milk) to make a basic white soup, and bring it to simmering.
Salt to taste.
Whip in Tandori Massala spice (at least 3 table spoons, but to your taste).
Chop potatoes in edible sizes. Chop carrots into small, thin strips. The thinner the better. The point is, they must fit into the guest's spoon...
Put potatoes, carrots, and the crushed garlic into the caserole together with the chopped onion.
Let it simmer.
When the potatoes are 10 mins. from being cooked, add in the salmon, cut into small squares (dices), together with the shrimps (and other seafood if you want).
When the salmon and potatoes are done, so are you. You are ready to serve it.
Served with plenty of garlic bread, and white wine... and a spoonful of thick cream would be good.
This will create a pink coloured, spicy salmon stew, and nobody will ever guess how it's done :-) Hope you'll try this salmon recipe - it's very tasty.
Alf.
Cook's Notes

I love spicy food and often use fish or shrimps to add some variety to my curries. 

A favourite of mine is to have a shrimp curry, a chicken curry, bombay potatoes and rice - I add in some naan breads and can imagine I'm sat in a restaurant having a lovely meal out.

I have got the washing up to do, but it's cost me a fraction of the price *and* I get the leftovers to eat the next day.
You may also like these recipes
Some of the links on this site include affiliate links, providing Find-a-Seafood-Recipe a small percentage of the sale at no additional cost to you. 

Subscribe to Seafood Recipe News - complete the form below.
Your email address is secure and will *only* be used to send Seafood Recipe News. When you confirm your subscription, you will be taken to a page where you can access your free eCourse. Complete the form and it will arrive over the following five days.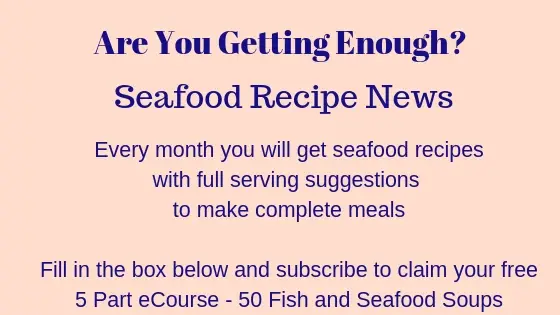 Indian Salmon
By Liz Alderson, Mar 30, 2016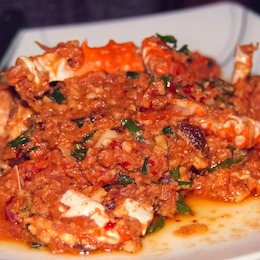 This tasty salmon recipe is from my friend Alf Pedersen who has this tip for getting children to eat fish.
Prep Time: 5 minutes

Cook time: 10 minutes

Yield: 2

Main Ingredient: salmon fillet