Seafood Gumbo Recipe

As an Amazon Associate I earn from qualifying purchases.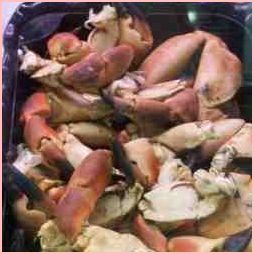 Here's a great seafood gumbo recipe - there are others, but this one is one of my favourites - I love crab claws.
This is thickened with a roux - make it with flour and butter and then blend it into the soup. If it goes lumpy, then you can strain it through a sieve or blend it - at this point, there are only vegetables in and so it won't matter if the base is smooth.
Any seafood soup is good - served with crusty bread it makes a great meal.
---
Seafood Gumbo
1/8 cup, 1 oz (25g) butter
1/8 cup, 1 oz (25g) plain flour
1 tbspn oil
1 onion, peeled and finely chopped
1 cup, 4 oz (110g) okra - chopped
2 cloves of garlic - peeled and crushed
1 stick celery - de-string and chop finely
16 fl oz, 1 pint (600ml) fish stock or water
4 fl oz, 1/4 pint (150ml) sherry
1 tbspn tomato puree
1/2 tspn oregano
1 tbspn worcester sauce
2 corn cobs - slice them into rings
8 crab claws (2 each, but you can put more in if you like)
cayenne pepper
coriander to garnish

Take a large flameproof pan and melt the butter. Stir in the flour to make a roux and cook for about 3 minutes.
During this time, you must stir constantly to prevent the mix from burning - it should go dark brown and it gives the seafood gumbo recipe it's lovely colour. If it begins to fleck black, throw it away and start again.
Set the roux aside on a plate.
In the same pan, heat the oil and fry the onion, okra, garlic and celery for a few minutes.
Add the stock, sherry, tomato puree, oregano and worcester sauce. Simmer for about 10 minutes.
Add the roux in little chunks - stir well and cook for a few minutes until the sauce is thickened - keep stirring.
Add the crab and corn and simmer for about 10 minutes until the corn is tender.
Serve garnished with coriander.
You may also like these recipes
Some of the links on this site include affiliate links, providing Find-a-Seafood-Recipe a small percentage of the sale at no additional cost to you. 

Subscribe to Seafood Recipe News - complete the form below.
Your email address is secure and will *only* be used to send Seafood Recipe News. When you confirm your subscription, you will be taken to a page where you can access your free eCourse. Complete the form and it will arrive over the following five days.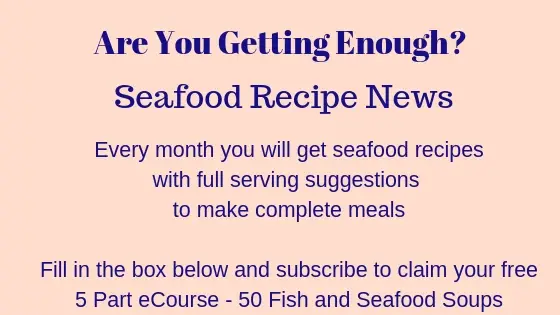 Seafood Gumbo Recipe
By Liz Alderson, Mar 30, 2016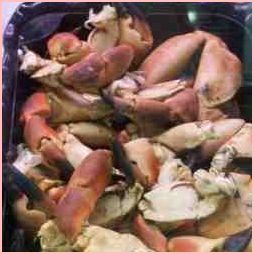 Gumbo is a hearty soup and there are tons of recipes and variations around. This one uses crab claws and corn. Serve it with some crusty bread to mop up for a substantial meal.
Prep Time: 10 minutes

Cook time: 20 minutes

Yield: 4

Main Ingredient: crab claws, corn cobs, tomato puree