Cat Fish Recipe

As an Amazon Associate I earn from qualifying purchases.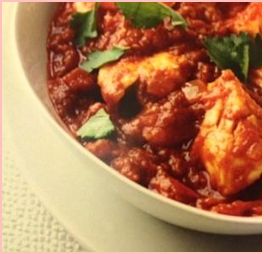 This cat fish recipe is a delightful combination of cat fish, bacon and vegetables - it makes a complete meal in a pot.
If you're camping - you could make this your 'catch of the day' meal if you don't feel like barbecueing. It's a one pot cooking ring recipe which you could do in two stages - use the trimmings to make your stock and then whilst that's cooking, you can prepare your vegetables.
OR you could just use water with or without a stock cube - it's your choice.
You could serve this with some crusty bread to mop up the sauce or add some chopped carrots, green beans or similar to the pot to cook at the same time.
So here goes...

---
Catfish Stew
6 rashers bacon, cut into strips
1 tbspn oil
1 large onion - chopped finely
1 clove of garlic - peeled and crushed
1/2 tspn dried thyme
2 cup size,  14oz (400g) can peeled plum tomatoes - chopped
4 fl oz, 1/4 pint (150ml) white wine
2 cups, 1lb (450g) potatoes - peeled and diced
4 cups, 2lb (900g) cat fish fillets - cut into large chunks
1 quantity of fish stock (this takes you to another page for the fish stock recipe OR 20 fl oz, 1 1/4 pints water with or without fish stock cube
chopped fresh parsley

Heat the oil in a large pot and fry the bacon until crisp - remove and reserve.
Put the onions and garlic into the pan and fry until softened.
Add the thyme, tomatoes, fish stock and wine and simmer for about 10 minutes.
Add the potatoes and simmer for 15 minutes or so until they are nearly tender. 
At this point, it is optional, but you could pop in some chopped vegetables, sweetcorn and/ or peas.

Add the cat fish and bacon and cook for a further five minutes until the fish is cooked through.
Garnish with parsley and serve.
A delicious recipe for cat fish which you can adapt for any other firm white fleshed fish available.
You may also like these recipes
Some of the links on this site include affiliate links, providing Find-a-Seafood-Recipe a small percentage of the sale at no additional cost to you. 

Find A Seafood Recipe

›
Seafood Stew Recipes
› Cat Fish Recipe
Cat Fish Stew
By Liz Alderson, Mar 30, 2016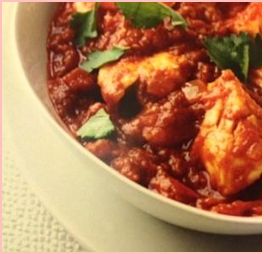 Very simple and tasty one pot cat fish stew. Use any fish you prefer, fresh or frozen.
Prep Time: 10 minutes

Cook time: 30 minutes

Yield: 4

Main Ingredient: potatoes, canned tomatoes, cat fish