Healthy Fish Recipe
As an Amazon Associate I earn from qualifying purchases.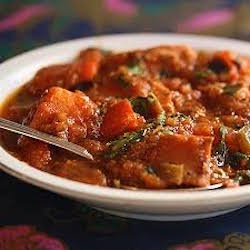 This healthy fish recipe can be multiplied up to serve as many as you like - the limit is the size of your pan :-)
Use whatever fish is available on the day - in fact, this might be great for an outdoor camping meal - use the catch of the day as your fish.
It's simplicity itself - the vegetables are pre-cooked in the stock and then the fish is added for the last few minutes, depending on its size.
---
Healthy Fish Stew
1lb (450g) mixed chopped vegetables - carrots, leeks, parsnips - whatever you have to hand
1lb (450g) potatoes - peeled and diced
1lb (450g) ripe tomatoes or 1 can chopped tomatoes
1 tbspn tomato puree
1lb (450g) mixed fish and shellfish
1 1/2 pints (900 ml) wine, cider, water, fish stock mix
chopped basil
chopped parsley
pepper to season

Bring the stock up to boil and add the potatoes and vegetables, tomatoes and puree.
Simmer for about 20 minutes until the vegetables are soft.
Add the herbs, fish and shellfish and simmer gently for about 5 minutes until the fish is cooked through.
If you're using pre-cooked shellfish, just give it enough time to heat through - about 2 minutes.
Serve this fish stew with some crusty bread and you have a fantastic one pot meal - my favorite type because I don't like washing up :-)
This is what makes it excellent for a camping recipe, because it's all done in one pot which can be done over a fire or gas burner.
Cook's Notes

You could make this meal in advance if you were to prepare your vegetables and cook them in the stock, then you could leave it to cool. Once it's cool, pop it into the refrigerator and then when you're ready to cook the meal, bring the vegetables back to the boil. Let it simmer for about five minutes and then pop your fish in. 

Come back to a simmer and cook for around five minutes until the fish is firm to the touch.

Also, you could add any type of seasoning to this recipe - maybe a shake of paprika, some cayenne or curry powder. 

There will be lots of lovely juice to mop up with crusty bread, making this a super quick and easy healthy fish recipe. 
You may also like these recipes
Some of the links on this site include affiliate links, providing Find-a-Seafood-Recipe a small percentage of the sale at no additional cost to you. 

Subscribe to Seafood Recipe News - complete the form below.
Your email address is secure and will *only* be used to send Seafood Recipe News. When you confirm your subscription, you will be taken to a page where you can access your free eCourse. Complete the form and it will arrive over the following five days.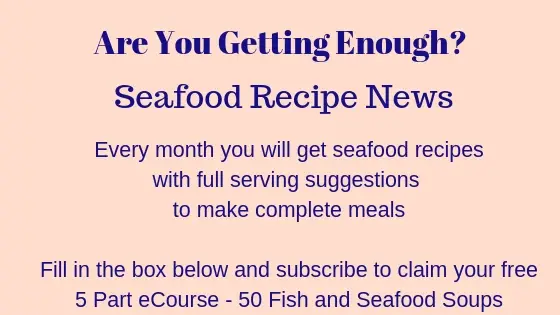 Healthy Fish Recipe
By Liz Alderson, Feb 9, 2016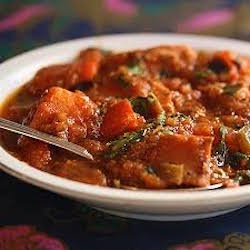 How to make a healthy fish stew.
Prep Time: 10 minutes

Cook time: 25 minutes

Yield: 4 portions

Main Ingredient: Mixed Fish