Thyme Herb
As an Amazon Associate I earn from qualifying purchases.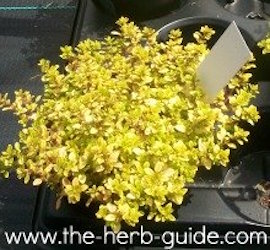 It has many uses and is an essential part of 'bouquet garni' (1 sprig thyme, 2 sprigs parsley, 1 marjoram and 1 bayleaf)
The oil thymol found in the thyme herb is a strong antiseptic and is good for bronchial problems - a very famous 'vapour rub' uses thymol as one of the active ingredients - we will all have had this rubbed on our chests as children - also it's widely used in mouthwashes and some cough medicines have it as an active ingredient.
I frequently use thyme oil in a room burner - my partner suffers with bronchial problems and the thyme helps ease breathing - the scent is wonderful.
An inhalation of thyme infusion can help ease phlegm - yes, I know, but if it's a problem for you, then thyme is a solution - and it smells good through the rest of the house!
It has also been used in the treatment of athlete's foot due to its antiseptic properties.
You can make the herb infusion with dried thyme - two teaspoons to a pint of water - it doesn't have to be fresh thyme herb.
---
Growing Thyme
There are two major types of thyme, but the best culinary thyme is garden thyme (vulgaris) and it likes a well drained sunny position with a preference for chalky soil.
It creeps and is great being allowed to ramble over a few rocks - it also will seed itself. Keep weeding out the old straggly plants as the new ones grow - the thyme herb has a life of about four years.
You can keep a plant indoors to use over the winter but if you keep it in a trough with other plants, then confine it to a pot within the trough as it has a tendency to overcrowd everything else ;-)
Thyme is very scented and it was traditionally used in 'herb walks' and I have long wanted to have a thyme lawn section - sadly, my current house doesn't have a big enough garden for anything so ambitious!
Drying Thyme Herb
Cut shoots about 6 inches long from the plant either just before flowering or during flowering - do not cut the outdoor plant too late in the season or it may not overwinter. Give the plants one cut in their first season, but afterwards, you can do two cuts.
Lay the sprigs out to dry in a warm, dark, airy place and then transfer to an airtight jar once dry.
Using thyme with fish
It is useful in a marinade for dry fish - halibut, eel etc - put a couple of sprigs into a glass of red wine and pour over the fish - leave to marinade for about 1 hour prior to grilling or baking.
Thyme butter strip the leaves from a couple of sprigs of thyme and mix into butter - ideal popped on top of plain grilled or baked fish.
Thyme Oil put a couple of sprigs of thyme into olive oil and leave for three weeks or so for the flavour to infuse - use the oil to brush plain fish during barbecueing or grilling or use as the base of a marinade.
Use it to fry cubes of bread for croutons with fish soups or chowders.
You may also like these pages
Some of the links on this site include affiliate links, providing Find-a-Seafood-Recipe a small percentage of the sale at no additional cost to you. 

Subscribe to Seafood Recipe News - complete the form below.
Your email address is secure and will *only* be used to send Seafood Recipe News. When you confirm your subscription, you will be taken to a page where you can access your free eCourse. Complete the form and it will arrive over the following five days.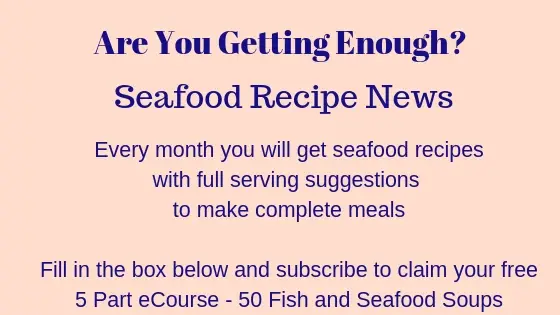 Find A Seafood Recipe

>
Fish With Herbs
> Thyme