Seafood Newberg Recipe
As an Amazon Associate I earn from qualifying purchases.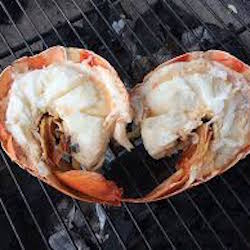 This seafood newberg recipe is quite straightforward.
It is more properly known as seafood newburg but is commonly misspelt - who cares, it tastes delicious whichever way you've spelt it!
This recipe uses lobster but you can use a mixture of shellfish - shrimp (prawns) white crab meat and lobster. It is always pre-cooked.
Serve it with plain boiled rice for a main course or over toast triangles (points) for a starter.
First you make a seasoned white sauce - then add the lobster or mixture of shellfish.
Do not throw the shells away when you've extracted the meat - save them to make a bisque and you'll get two meals for the price of one!
---
Lobster Newburg
2 oz (50g) butter
2 tbspns flour
1/4 teaspoon nutmeg
1/2 teaspoon paprika
6 fl oz (170ml) double (heavy) cream
3 egg yolks - beaten
1lb (450g) cooked lobster
2 tablespoons sherry

Plain boiled rice or toast to serve
To make the sauce, melt the butter in a large pan.
Take off the heat and blend in the flour, nutmeg and paprika.
Make sure the roux is smooth - absolutely no lumps at all.
Cook over a very low heat, stirring constantly for about 2 minutes - this will cook the roux.
Take the cream and stir into the butter and flour mixture very carefully.
Make sure you incorporate the whole properly - you need NO LUMPS.
At this point, put the pan back over the heat - stir constantly whilst you bring the mixture to the boil.
Reduce the heat and simmer for about 3 minutes - sorry, but you need to keep stirring during this time - it's a sauce that you cannot leave alone.
Remove the pan from the heat and take about 4 tablespoons of the hot sauce and mix into the beaten egg yolks.
Mix this back into the white sauce then return to the heat.
Cook for about a minute - keep stirring...
The sauce should be really thick at this point.
Add the lobster and put back onto a very low heat - stir occasionally for about 10 minutes - the lobster should be heated through by now.
Stir in the sherry and heat for 1 minute.
Serve over rice or toast.
You may also like these recipes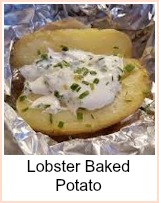 Lobster Baked Potato
Some of the links on this site include affiliate links, providing Find-a-Seafood-Recipe a small percentage of the sale at no additional cost to you. 

Subscribe to Seafood Recipe News - complete the form below.
Your email address is secure and will *only* be used to send Seafood Recipe News. When you confirm your subscription, you will be taken to a page where you can access your free eCourse. Complete the form and it will arrive over the following five days.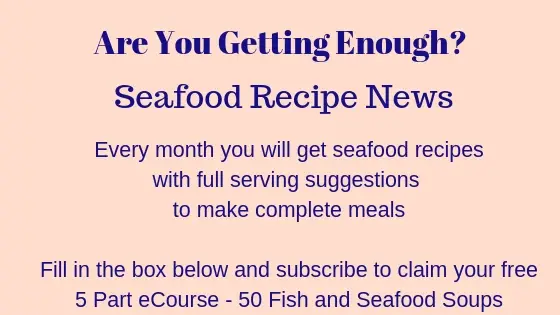 Seafood Newberg Recipe
By Liz Alderson, Mar 26, 2017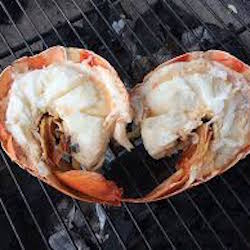 Very luxurious lobster newberg. Don't throw your shell away, use it to make a frugal lobster bisque. Two gorgeous meals for the price of one lobster!.
Prep Time: 15 minutes

Cook time: 10 minutes

Yield: 4

Main Ingredient: lobster, cream, eggs