Quick Prawn Curry
Easy Shrimp Curry
As an Amazon Associate I earn from qualifying purchases.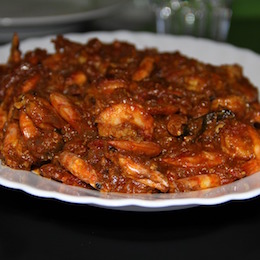 This quick prawn curry is so easy and straightforward. You could use any fish in it to be honest, just cube it and simmer for around five minutes.
Neither prawn (shrimp) nor fish need a long cooking time. If you cook prawns for too long, they go tough.
It's even quicker than going to the takeaway :-)
If you put some rice onto boil before you start cooking your curry, then you should have them both ready at the same time.
Add some warmed nan bread, some chopped onion, cucumber and tomato salad, a minty yoghurt dressing and you've got a real feast - see the cooks notes box below for instructions. 
You will need to prepare your salad and dressing before you begin cooking the curry - it will benefit from time to marinade. 
---
Prawn (Shrimp) Curry

1 tablespoon oil
1 peeled and diced onion
400 g pack peeled and cooked prawns - defrosted
2 tablespoons curry paste
400g pot thick (set) plain yoghurt
Chopped coriander to serve (optional)

Heat the oil in a pan and fry the onion for around 5 minutes until soft and golden.
Add the curry paste and yoghurt and simmer for around 5 minutes.
Add the defrosted prawns (shrimp) and simmer for 2 to 3 minutes.
Serve the curry over boiled rice with a few coriander leaves sprinkled on top.
This is so simple and you can use any type of curry paste you prefer - mild or strong.
I like madras as it gives a medium heat, but the yoghurt in the sauce cools it a little to make it less fierce.
Cook's Notes

To make the sides. 

Dice up an onion - red, white or scallions (spring onions) depending on what you like. Then dice half a cucumber and three ripe tomatoes. Sprinkle with salt and leave in the fridge for about one hour, although you could leave it longer.  There will be some liquid in the dish by now as the salt draws it away. Drain that off and add some freshly chopped coriander - cilantro - to the dish. Then it's ready to serve. 

Take some plain thick yoghurt and add some chopped fresh mint to it, leave it in the fridge for about one hour prior to serving. 

These sides can either be served with your quick prawn curry or you can serve them before the main meal with poppadoms. 

If you like, you can use mango chutney and lime pickle - both of which you can buy in jars. 

 
You may also like these recipes
Some of the links on this site include affiliate links, providing Find-a-Seafood-Recipe a small percentage of the sale at no additional cost to you. 

Subscribe to Seafood Recipe News - complete the form below.
Your email address is secure and will *only* be used to send Seafood Recipe News. When you confirm your subscription, you will be taken to a page where you can access your free eCourse. Complete the form and it will arrive over the following five days.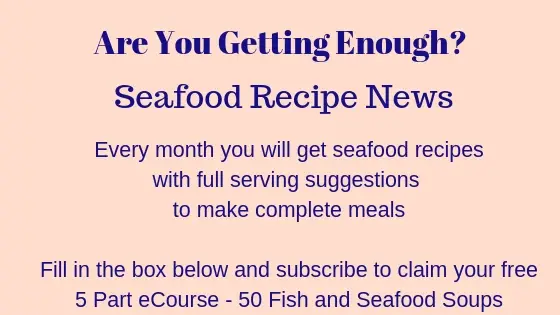 Quick Prawn Curry
By Liz Alderson, Mar 23, 2017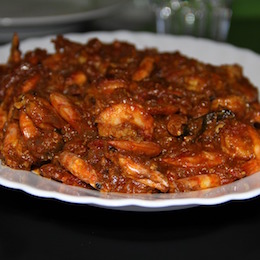 You'll love how quick and tasty this shrimp (prawn) curry is.
Prep Time: 5 minutes

Cook time: 20 minutes

Yield: 4

Main Ingredient: shrimp, yoghurt, curry paste