Prawn Recipe
Prawn Provencale
As an Amazon Associate I earn from qualifying purchases.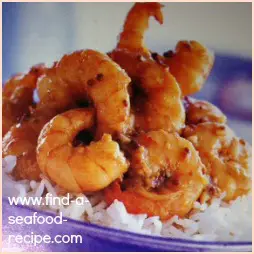 Here is a very simple prawn recipe to serve with buttered rice.
It's a store cupboard meal really - just check the ingredients and see what you could turn out in minutes.  
I normally keep a bag of cooked prawns/shrimp in the freezer and they will defrost quickly if you put them in a colander and run cold water over them.
Pat dry with a kitchen towel prior to using. 
I think this dish would be equally good served with a flavoured potato, such as lyonnaise or dauphinoise - something at the luxury end of the sides market.

---
Prawn recipe - Prawn Provencale 
Prawn Provencale
2 tbspns olive oil
1 onion, peeled and chopped
1 clove of garlic, peeled and crushed
1 green pepper, cored and chopped
1 14 oz (400g) can chopped tomatoes
1/2 pint (300ml) fish stock or water
1/4 tspn dried rosemary or sprig of fresh
1 tspn lemon juice
8 oz (250g) cooked peeled prawns - defrosted
handful fresh chopped parsley
salt and pepper to taste

Heat the oil in a pan and fry the onion, garlic and pepper until softened.
Add the tomatoes, stock and lemon and simmer for about 10 minutes until thickened.
Add the prawns and heat through - about 2 minutes. Stir in the parsley and serve immediately over the buttered rice.
A delicious, quick and simple recipe that would adapt to shrimp or scampi.
This is a very simple but dramatic meal - very suited to a dinner party.
You could use large shrimp (prawns if you live in England) for this - the title on a restaurant menu would be 'Scampi Provencale' and you'd get served large prawns in a tomato sauce over plain rice!
You may also like these recipes
Cook's Notes

It's a strange thing, this language - in the UK, prawns are large shrimp and shrimp are the tiny things that we get in cocktails and the like. If you have *really* larger prawns, then they tend to be called 'scampi' and this dish in the UK would be 'Scampi Provencale' - it would taste the same though, quite delicious and a luxury dish to me. 

I would be really happy to see this on a menu in a restaurant and would most definitely consider it. 
Some of the links on this site include affiliate links, providing Find-a-Seafood-Recipe a small percentage of the sale at no additional cost to you. 

Subscribe to Seafood Recipe News - complete the form below.
Your email address is secure and will *only* be used to send Seafood Recipe News. When you confirm your subscription, you will be taken to a page where you can access your free eCourse. Complete the form and it will arrive over the following five days.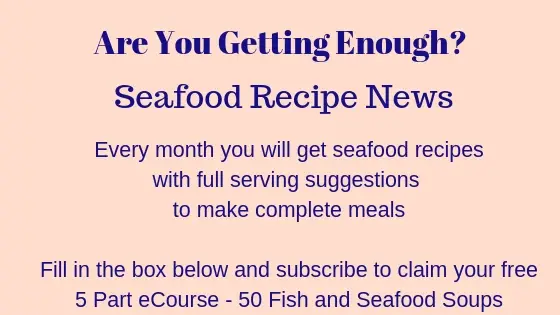 Prawn Provencale Recipe
By Liz Alderson, Mar 23, 2017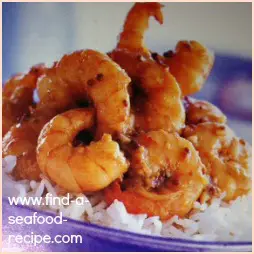 Very quick shrimp provencale serve with buttered rice.
Prep Time: 5 minutes

Cook time: 20 minutes

Yield: 4

Main Ingredient: shrimp, tomatoes