Piri Piri Sauce
As an Amazon Associate I earn from qualifying purchases.

I first had piri piri sauce when I was on holiday in Portugal, around 1982. I tried to recreate it at home - and found that a teaspoon of tabasco added to tomato sauce gave me the required heat, but this recipe is authentically Portuguese and uses chilli peppers.
Leave the seeds in the chilli peppers - you're going to leave the sauce to mature for a while - add it very carefully a teaspoon at a time to your cooking sauce. Too much will make you feel like your mouth is on fire you're blowing steam through your nostrils!
It's not a good feeling... also, be careful - do not touch your face until you have washed your hands properly.  Particularly clean under your  nails as an odd seed can hang around there and it's agony if you should get one in your eye. Ask me how I know... 

---
Piri Piri
4 tbspns lemon juice
2/3 Cup, 5 fl oz (150ml) olive oil
4 red chilli peppers - chopped
1 tspn salt
1/3 Cup, 3 fl oz (80ml)wine vinegar
2 cloves garlic - peeled

Put all the ingredients into a food processor or blender and mix for a few seconds.
Store the sauce in a jar in the fridge for about a week to allow the flavours to amalgamate.
You then use this sauce to season your cooking.
After a week, you can begin to use it. It will keep indefinitely. I have never had any go mouldy on me. However - if you sterilise the jar you keep it in first, you do stand a better chance of it staying good. It's very simple to do - just take a glass jar and its lid and pop into boiling water. Let it simmer for 10 minutes then remove it DON'T USE YOUR FINGERS!!! - let it drain and bottle the sauce. Unless I am only intending to keep a dressing or sauce for a few days, I always sterilise the jars first. 
Take a basic tomato sauce - try this spaghetti sauce - and add some of this sauce to taste - carefully! The fact that you've used whole chilli peppers - with the seeds - can make this sauce quite fierce - add a teaspoon of it and taste - you don't want to take the lining off the roof of your mouth!
You may also like these recipes
Some of the links on this site include affiliate links, providing Find-a-Seafood-Recipe a small percentage of the sale at no additional cost to you. 

Subscribe to Seafood Recipe News - complete the form below.
Your email address is secure and will *only* be used to send Seafood Recipe News. When you confirm your subscription, you will be taken to a page where you can access your free eCourse. Complete the form and it will arrive over the following five days.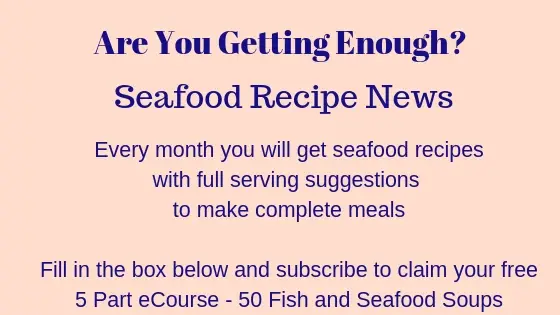 Piri Piri Sauce
By Liz Alderson
A simple to make piri-piri sauce that will give some heat into your cooking.
Prep Time: 5 minutes

Cook time: 5 minutes

Yield: 10

Main Ingredient: chilli peppers, oil, vinegar