Spaghetti Sauce
As an Amazon Associate I earn from qualifying purchases.

The variations for this spaghetti sauce are endless - 
It's really simple - as you can see, it can be a storecupboard meal.
You could add any of these or a combination:-
A can of tuna
A can of crab
6 oz (150g) of cooked peeled prawns
6 oz (150g) frozen mixed seafood
A few mushrooms sliced thinly - add them with the tomatoes
Monkfish - cut into cubes and fry before adding to the sauce
Lobster

Don't be afraid to experiment - have a try.
---
Seafood Pasta Sauce
2 tbspns olive oil
1 clove garlic - peeled and crushed
1 onion - peeled and diced
1 14 oz (400g) can peeled chopped italian plum tomatoes
1 tbspn tomato puree
1 tspn dried basil or oregano
salt and pepper to taste

Heat the oil in a pan and fry the garlic and onion until softened.
Add the tomatoes, puree and basil and simmer for about 10 minutes, until the sauce is thick and pulpy - taste and adjust seasoning.
If you like your sauce smooth, then at this point you can puree it either with a stick blender or in a processor.
Add your seafood now and allow the sauce to bubble for a few minutes so that the flavours combine and it's nice and hot.
Serve over freshly boiled spaghetti or pasta of your choice.
Freshly grated parmesan cheese and some crusty bread to mop up the juices are the order of the day.
Cook's Notes

This basic spaghetti sauce recipe is good as it is. It's one I regularly make as my base. 

I like to add all sorts of stuff to it - chopped pepper is lovely, it adds a bit of a bite and bitterness to counteract the sweetness of the tomatoes. 

I like to cook sausages and slice them into the sauce - then mix it with cooked pasta, add some grated cheese and bake in the oven until the top is golden. 

Sometimes, I'll have it just plain but with loads of parmesan grated over. 
Where would you like to go next?
Some of the links on this site include affiliate links, providing Find-a-Seafood-Recipe a small percentage of the sale at no additional cost to you. 

Subscribe to Seafood Recipe News - complete the form below.
Your email address is secure and will *only* be used to send Seafood Recipe News. When you confirm your subscription, you will be taken to a page where you can access your free eCourse. Complete the form and it will arrive over the following five days.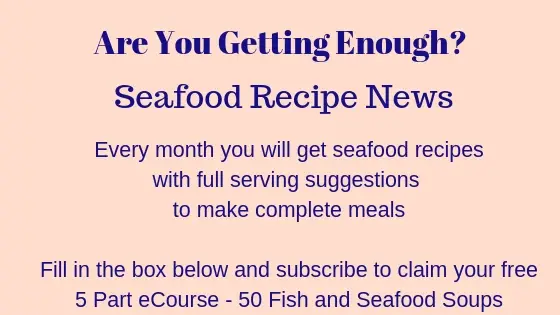 Spaghetti Sauce
By Liz Alderson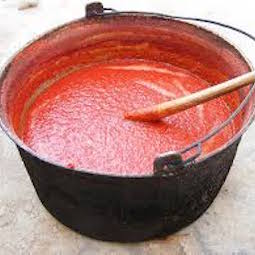 A versatile base tomato spaghetti sauce. Add canned seafood, fresh or defrosted to make your own variation of Seafood Marinara sauce to serve over pasta..
Prep Time: 10 minutes

Cook time: 20 minutes

Yield: 4

Main Ingredient: tomato, onion