Pickled Salmon Recipes
As an Amazon Associate I earn from qualifying purchases.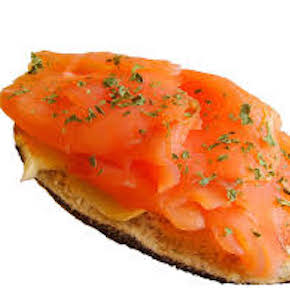 Amongst pickled salmon recipes, you would ultimately find Gravad Lax. It is absolutely delicious. This method can be used on salmon trout or mackerel.
You need a leap of faith to have a go at this. You have to get over the fact you think it's raw fish - it's not, the pickling sort of cooks it and preserves it. You eat lots of pickled foods and they're actually quite good for you. It is important to slice it finely - think of the slices of smoked salmon that you get in a packet, they are almost transparent when you hold them up to the light. You'll need a sharp knife to get the wafer thin slices. 
Trust me - it's a wonderful taste and so easy to do. It takes about 2 days to be ready to eat.
It's well worth the effort - give it a go.
---
Pickled salmon recipes - gravad lax
Gravad Lax
1 1/2lb (750g)piece salmon fillet - skin on
1 large bunch dill (or tspn dried)
2 tspns black peppercorns - crushed roughly
2 tbspns sea salt
1 tbspn sugar
1 tbspn brandy

In a bowl, mix together the peppercorns, sea salt, sugar and brandy.
Take the piece of salmon and cut it into two fillets.
Put some dill in the bottom of a dish just big enough to take the salmon.
Put one fillet of salmon, skin side down onto the dill.
Rub half the curing mixture into the flesh of the fish.
Sprinkle a little more dill on and then rub the other half of the curing mixture into the other fillet of fish.
Place skin side up.
Cover with foil and then put a weight on top. A saucer with some tin cans will do fine.
Refrigerate and turn every 12 hours.
It will be ready to serve after about 36 hours.
Thinly slice and serve with mayonnaise and salads as the centrepiece of a party.
A friend gave me this gravadlax recipe some years ago - if it's one of your pickled fish recipes, and you want to lay claim to the copyright - then please contact me. Breach of copyright is not intended so please get in touch. 
Some of the links on this site include affiliate links, providing Find-a-Seafood-Recipe a small percentage of the sale at no additional cost to you. 

Subscribe to Seafood Recipe News - complete the form below.
Your email address is secure and will *only* be used to send Seafood Recipe News. When you confirm your subscription, you will be taken to a page where you can access your free eCourse. Complete the form and it will arrive over the following five days.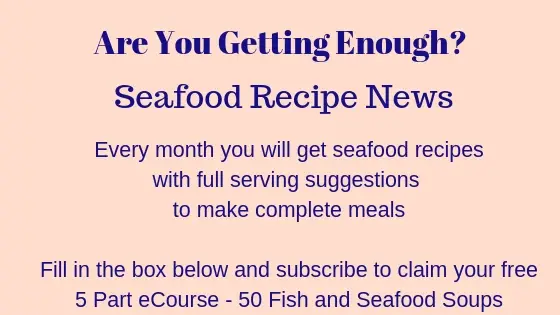 Gravad Lax
By Liz Alderson, Mar 30, 2016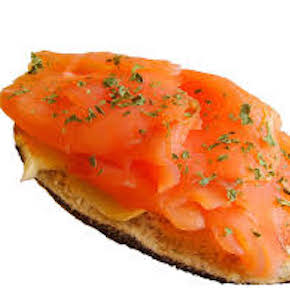 This Gravad Lax recipe is absolutely delicious.
Prep Time: 2880 minutes

Cook time: 0 minutes

Yield: 2

Main Ingredient: salmon fillet, sea salt, brandy