Jamaican Fish Recipes
As an Amazon Associate I earn from qualifying purchases.

I have adapted one of my jamaican fish recipes for the crockpot.
If your fish are small enough to fit into the crockpot whole, then do so, if not you will have to cut them up.
Leave the fish as large as you can so that it's easier to lift out of the pot. See the pink Cook's Notes box for more options. 
You can use one type of fish or a mixture.
Go to the bottom of this page, for more Jamaican seafood recipes that you might like.
---
Cook's Notes

Leave the fish as large as you can - if they are small enough to fit in the crockpot whole, then do that, if not, then you'll need to cut them into pieces that will fit. 

You may or may not like whole fish stewed. Some people don't like bones in their fish and prefer it filleted. If you want to use filleted and skinned fish in this recipe, it's perfectly fine. You will still get the lovely spicy flavour. 
Jamaican Fish

2 lb (1k) fish - tilapia, snapper, basa
1 medium onion - peeled and chopped
2 tablespoon soy sauce
2 sprigs of thyme or 1 tspn dried
half a stick, 2 oz (50g) butter
1 tablespoon flour
2 cups, 1 pint (570 ml) fish stock or water
2 tablespoons oil for frying
Jerk Seasoning to taste (optional)
2 tablespoon tomato puree

Set the crock pot to LOW.
Heat the oil in a frying pan and quickly fry the fish to seal - put it into the bottom of the crockpot. You don't want to cook it, just sear it and get the flavor into the oil, so a minute either side will be enough. Make sure the pan is really hot.
If you're using Jerk Seasoning, add it to the oil prior to cooking. 
Melt the butter in the same pan and fry the onion until soft then add the flour and mix to a roux.
Slowly stir in the soy sauce and cook for a couple of minutes, stirring all the time.
Stir in approx 1 pint fish stock/water or mix of water with a glass of white wine. You could use a fish stock cube if you like. 
Add the tomato puree, thyme and season to taste. Strip the leaves off the thyme by running your fingers along the stem, you've no need to chop them any smaller. 
Pour the sauce over the fish in the crockpot and cook for 4 hours.
The fish you choose for these recipes will depend on what's available - serve it with rice and peas or maybe boiled sweet potato or just some crusty bread to mop up the sauce. 
I like to add a spoon of Jamaican Jerky Seasoning to it at the onion frying stage - your choice if you like it spicy, but a feature of Jamaican food is the spice.
More Jamaican Fish Recipes
Some of the links on this site include affiliate links, providing Find-a-Seafood-Recipe a small percentage of the sale at no additional cost to you. 

Subscribe to Seafood Recipe News - complete the form below.
Your email address is secure and will *only* be used to send Seafood Recipe News. When you confirm your subscription, you will be taken to a page where you can access your free eCourse. Complete the form and it will arrive over the following five days.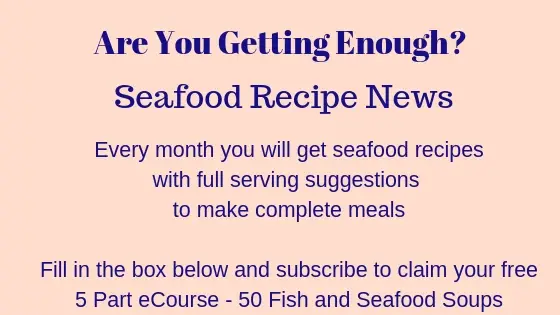 Jamaican Fish Recipe
By Liz Alderson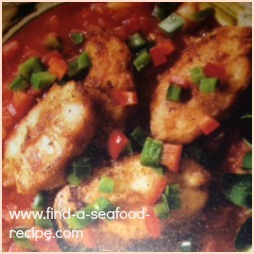 Delicious jamaican fish recipe cooked in the slow cooker. Very simple to throw together and leave it. Serve with rice and peas - add some Jerk seasoning to the casserole if you like.
Prep Time: 10 minutes

Cook time: 240 minutes

Yield: 4

Main Ingredient: snapper, tilapia or mixture, onion, tomato puree