Grilled Mahi Mahi Recipes
Grilled Mahi Mahi Recipes
As an Amazon Associate I earn from qualifying purchases.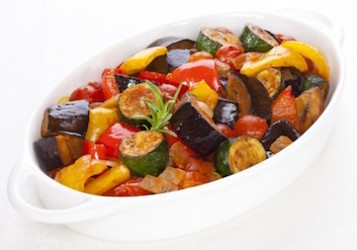 The simplest of grilled mahi mahi recipes with a mixture of baked vegetables.
This would be equally good broiled, grilled, griddled, pan fried or barbecued.
The marinade is easy and the veg is just left to get on with cooking.
You could use shark, tuna or swordfish if you can't get mahi mahi.
---
Grilled Mahi Mahi

4 mahi mahi steaks
2 tbspn olive oil
a few sprigs thyme
3 garlic cloves - peeled and crushed
1.1lb (500g) salad potatoes - cut into 1/2" slices
1 red, 1 green and 1 yellow pepper - cut into chunks
1 onion - cut into chunks
1 zucchini (courgette) sliced
1 can 400g peeled chopped tomatoes
Heat oven to Gas Mark 7, 425F, 220C.
Put the mahi mahi into a dish and pour over 1 tbspn oil. Add two cloves of garlic and the leaves from a sprig of thyme.
Leave to marinade whilst the vegetables cook, turning a few times to coat.
Put the potatoes, peppers and onion into a roasting tin. Drizzle over the other tablespoon of oil. Strip the leaves from the rest of the thyme and sprinkle over.
Give it all a really good mix together and bake for around 25 to 30 minutes until the potatoes are close to tender.
Add the tomatoes and the last clove of garlic and stir through. Cook a further 10 minutes or so - the tomato juice should have reduced a little.
Heat your grill/griddle and remove the mahi mahi from the marinade.
Cook 1 minute either side, baste with the marinade as you turn.
Cook a further 2 minutes each side until cooked through.
Serve on the bed of roasted vegetables.
Cook's Notes

What does mahi mahi taste like? It's a question I often hear and the answer is 'fishy'. 

It's a game fish and quite meaty in texture. It's stronger tasting than cod, but not as strong as say swordfish. 

Another question - is mahi mahi a species of dolphin?

No, it's common name in some areas of the world is 'dolphinfish' but that's due to the shape, with a hump at its nose end, much like a dolphin. Dolphins are mammals, mahi mahi is a fish. You're not eating Flipper. 
More grilled mahi mahi recipes
Some of the links on this site include affiliate links, providing Find-a-Seafood-Recipe a small percentage of the sale at no additional cost to you. 

Subscribe to Seafood Recipe News - complete the form below.
Your email address is secure and will *only* be used to send Seafood Recipe News. When you confirm your subscription, you will be taken to a page where you can access your free eCourse. Complete the form and it will arrive over the following five days.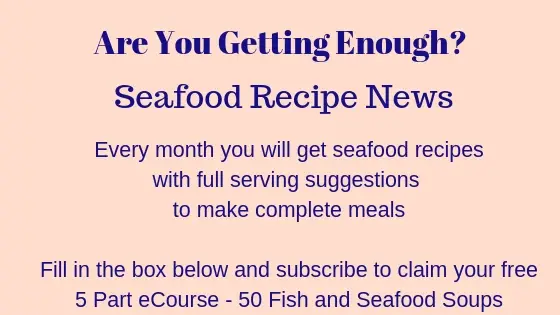 Grilled Mahi Mahi
By Liz Alderson, Mar 30, 2016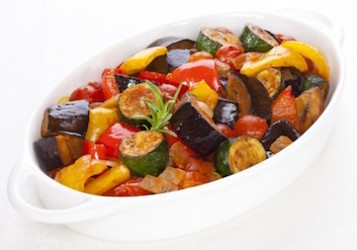 This Grilled Mahi Mahi recipe is the simplest of grilled mahi mahi recipes with a mixture of baked vegetables.
Prep Time: 5 minutes

Cook time: 45 minutes

Yield: 2

Main Ingredient: mahi mahi steaks