Fish Soup Recipes
Crabmeat and Sweetcorn
As an Amazon Associate I earn from qualifying purchases.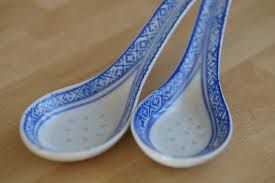 It's one of those fish soup recipes that you search for and can't find Chinese Crab and Sweetcorn. 
This can be made with either frozen and defrosted, tinned or fresh crab meat - the choice is yours.
If you are using a whole crab, then you can use the shell to make stock. 
If you're using tinned or frozen crab, then you can use a fish stock cube, water or chicken stock as your base.  The choice is yours.
---
Crabmeat and Sweetcorn Soup

Oil for frying
2 spring onions (scallions) sliced
1/2 inch (1cm) piece fresh ginger - finely grated
2 pints (1.2l) stock - see above
2 tbspns rice wine or dry sherry
1 tspn salt
1 tspn sugar
2 tspns cornflour
10 oz (275) tinned or frozen sweetcorn
1 crab with meat extracted or 6 oz (175g) frozen or tinned crab meat
1 egg beaten with 1 tspn sesame oil
Finely Shredded spring onion (scallion) to garnish

Mix the cornflour to a smooth paste with 2 tspns water.
Heat the oil in a large pan and quickly fry the spring onions and ginger.
Add the stock, rice wine or sherry, salt and sugar and bring to the boil. Simmer for 1 minute.
Take the pan off the heat and add the cornflour paste. Stir and simmer for a further minute.
Add the sweetcorn and crab and heat through.
Slowly pour in the beaten egg whilst stirring - this will make the 'threads' that you see in Chinese Restaurant soups.
Serve and garnish with the shredded spring onion.
You will find more soup recipes if you click on the Seafood Soup button.
Stock recipes are to be found on the Seafood Sauces page.
How to make stock for any fish soup recipes
Cook's Notes

Fish stock is the quickest of all stocks to make. It needs just 30 minutes to cook.

Take any fish trimmings, skin, head (not guts) bones, shells (crab, shrimp, lobster) and pour water over them. You can add a chopped onio or leek or shallot and a carrot.  A bay leaf too if you like.

Bring to the boil and simmer for 30 minutes. Skim off any scum as it rises. 

Strain the stock immediately - leaving it to sit for any length of time can make it bitter. 

Use it in any of your fish soup recipes. 
You may also like these recipes
Some of the links on this site include affiliate links, providing Find-a-Seafood-Recipe a small percentage of the sale at no additional cost to you. 

Subscribe to Seafood Recipe News - complete the form below.
Your email address is secure and will *only* be used to send Seafood Recipe News. When you confirm your subscription, you will be taken to a page where you can access your free eCourse. Complete the form and it will arrive over the following five days.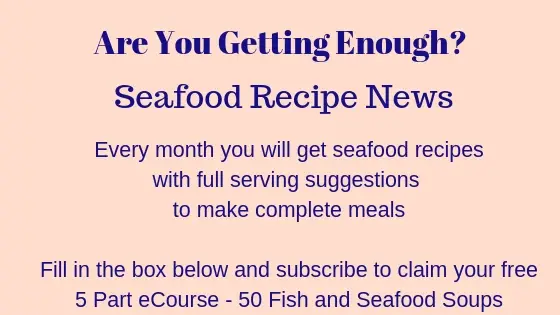 Crabmeat and Sweetcorn Soup
By Liz Alderson, Mar 30, 2016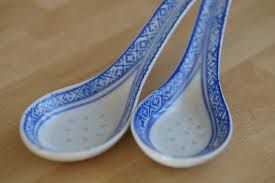 This tasty Crabmeat and Sweetcorn Soup recipe can be made with either frozen and defrosted, tinned or fresh crab meat - the choice is yours.
Prep Time: 2 minutes

Cook time: 3 minutes

Yield: 2

Main Ingredient: crab meat, sweetcorn