Crockpot Jambalaya
As an Amazon Associate I earn from qualifying purchases.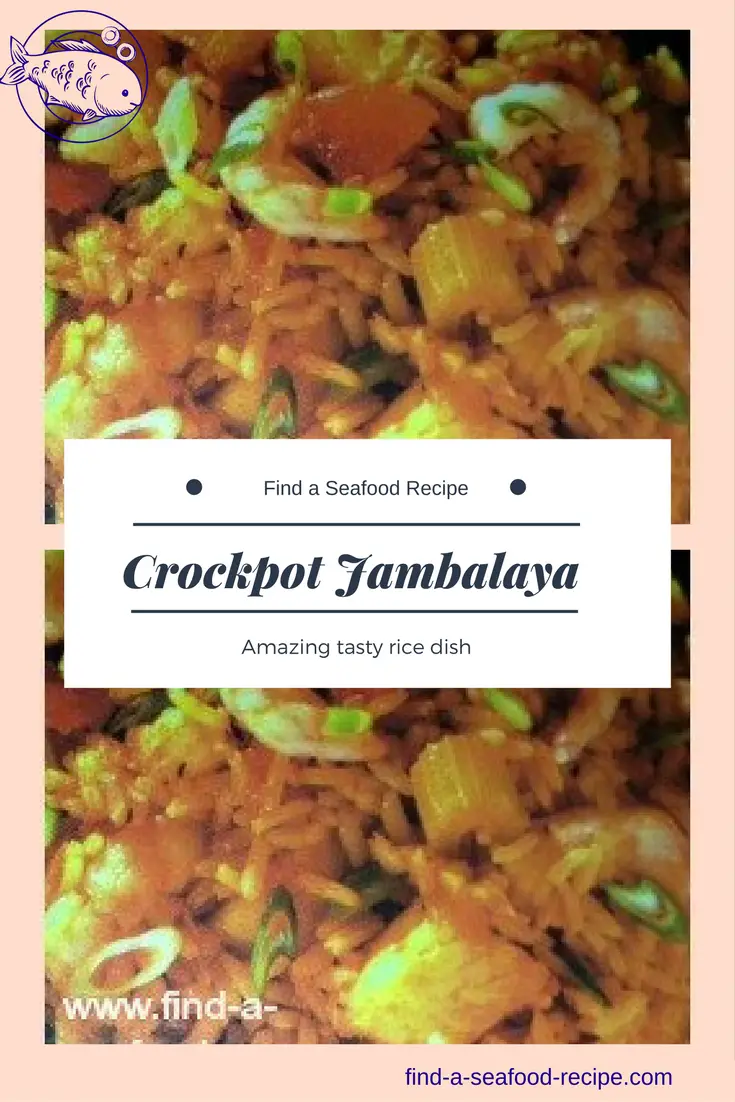 This crockpot jambalaya practically cooks itself. 
If you pre-cook the rice, you will get a better finished dish as it has a tendency to 'blow' and become sticky if it's cooked too long. That can happen within a few minutes and you're left with a sticky mess.
There are instructions if  you want to cook it all in one - it does improve the flavor of the rice and I normally get it right, but it's up to you.
So this is basically using some leftovers with mixed fresh ingredients to make a fantastic onepot meal.
You use the crockpot to make the sauce and stir in the cooked bits at the end.
Fantastic :-)
---
Crockpot Jambalaya - Ingredients
1 onion - peeled and chopped
3 sticks celery - chopped
1 green bell pepper - cored and chopped
1 clove garlic - peeled and crushed
8 oz (225g) slice of gammon ham - diced
14 oz (400g) can peeled plum tomotoes - chopped
1 tbspn tomato puree
1/2 tspn chilli powder or cayenne
1 tspn dried oregano
few twists of black pepper
1/3 cup, 1/4 pint (150ml) chicken or fish stock
4 oz (100g) cooked diced chicken
1lb (450g) cooked peeled shrimp - defrosted
1 lb (450g) cooked rice
Put everything bar the chicken, prawns and rice into the crockpot, stir thoroughly and cook on LOW for 4 to 5 hours. This will make a lovely sauce.
Stir in the cooked bits, the last three items - make sure it is thoroughly mixed and leave a further 30 minutes on HIGH. Check there's enough liquid - if not, add some more fish/chicken stock or water.
It's that easy - serve garnished with some fresh chopped parsley and a green salad if you want - it's a lovely hearty meal for four people without though.
You can use a pack of mixed seafood for this recipe if you prefer.

TIP Rice - Easy cook rice is the best if you want to cook in the crockpot from raw - it will stand an hour or two maximum before it becomes sticky and blows - add it UNCOOKED to this recipe one to two hours before you serve if that's what you'd prefer to do. 
You will need to add 2 cups (a pint) of stock at the same time - make sure the water is near to boiling so it doesn't affect the cooking time too much.
Put it in for one hour, stir and check it - then if it's not quite cooked, leave it a bit longer, say 30 minutes - stir and check. 
I do it this way, and it's fine - some people report it goes stodgy and they really don't like it.
Some of the links on this site include affiliate links, providing Find-a-Seafood-Recipe a small percentage of the sale at no additional cost to you. 

Subscribe to Seafood Recipe News - complete the form below.
Your email address is secure and will *only* be used to send Seafood Recipe News. When you confirm your subscription, you will be taken to a page where you can access your free eCourse. Complete the form and it will arrive over the following five days.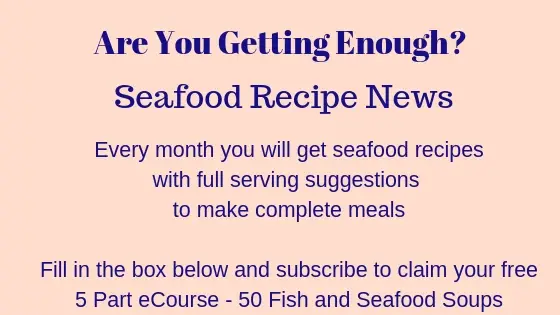 Crockpot Jambalaya
By Liz Alderson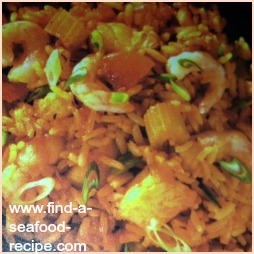 A fabulously tasty but easy crockpot jambalaya. You can use some pre-cooked rice or cook it in the slow cooker. It's such a superb way of cooking this spicy Southern States meal.
Prep Time: 10 minutes

Cook time: 240 minutes

Yield: 4

Main Ingredient: shrimp, ham, tomatoes, rice