African Fish Recipes
As an Amazon Associate I earn from qualifying purchases.

I have adapted one of my african fish recipes to be cooked in the crockpot.
You can use tilapia, basa, bream or any smallish whole fish you prefer.
This is a recipe from the African 'Slave Coast' region - Behin, but known as Dahomey before the 1970s.
---
In this part of Africa, the kitchen would be outside or in a separate building away from the accomodation and it would be cooked in a large black pot sitting on three stones over a fire of wood.
You can recreate that in your back garden if you prefer - simmer the stew for about 20 minutes - but I recommend the crockpot for this ;-) 
It will take around 4 hours to cook (so a little longer, but then you don't have to build the fire) You can switch it on and leave it whilst you get on with something else.
Of course, you could also make it over a campfire, using the catch of the day! Or down at the beach over coals.
African Fish Recipes
2 whole fish - tilapia, bream, basa or similiar
flour - to coat fish
salt, black pepper
4 tbspns vegetable oil
two onions - peeled and finely chopped
1 green pepper - sliced

1 can tomatoes - chopped
1 tbspn tomato puree
1/3 cup, 1/4 pint (125 ml) fish stock or water
cayenne pepper to taste

Cut the fish into sections to fit into the crockpot.
Season the flour and coat each piece of fish.
Heat the oil in a frying pan and quickly fry each piece of fish - then put it into the crockpot.
Fry the onions and pepper until softened and mix in the tomatoes, tomato puree and stock or water.
Bring the sauce to the boil and taste - season with cayenne.
Pour the sauce into the crockpot and cook on LOW for 4 - 6 hours.
I would recommend serving this with some hot crusty bread or maybe some steamed yam or sweet potatoes.
It can be as spicy as you like by adjusting the cayenne pepper.
In many African fish recipes, they use whole fish, gut it, then cut it into sections, skin, bone and all to cook. The Western taste is to have it skinned and boned which would work well in this recipe.
If you want to cook this on the stove top, then it will take around 20 minutes - just leave the pot to simmer instead of putting the casserole into the slow cooker.
You can buy whole fish and skin and fillet it yourself or get some already filleted - your choice.
You could cook this stew on a stove rather than the crockpot if you like - 20 minutes or so will see it done, the same as if you were cooking over a coal fire in the ground in your garden :-)
You may also like these recipes
Some of the links on this site include affiliate links, providing Find-a-Seafood-Recipe a small percentage of the sale at no additional cost to you. 

Subscribe to Seafood Recipe News - complete the form below.
Your email address is secure and will *only* be used to send Seafood Recipe News. When you confirm your subscription, you will be taken to a page where you can access your free eCourse. Complete the form and it will arrive over the following five days.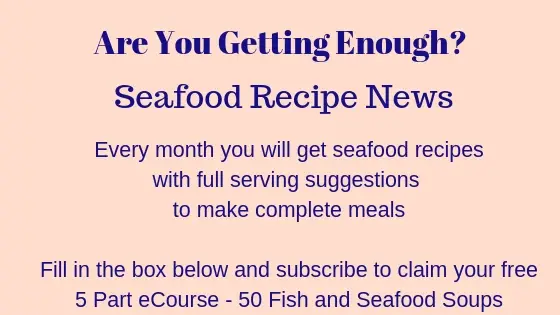 African Fish Stew
By Liz Alderson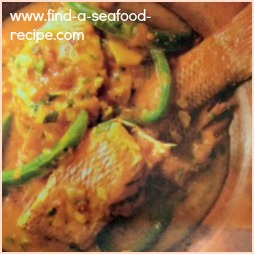 A gorgeous tasty African fish stew which you can cook in the slow cooker. Serve with some crusty bread or boiled yam for a super easy meal. You can of course cook it on the stove top if you prefer.
Prep Time: 10 minutes

Cook time: 240 minutes

Yield: 4

Main Ingredient: whole small fish - tilapia, bream, basa etc, onion, bell pepper, tomatoes