Whiting Fish Recipe
Whiting Au Gratin
As an Amazon Associate I earn from qualifying purchases.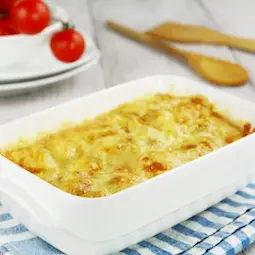 A whiting fish recipe that lifts it out of the ordinary. 
Whiting is quite a cheap fish but is very tasty.
It is very similar to cod in taste, texture and appearance but the fish are smaller, so the fillets tend to be smaller. 
It has a similar mild taste to cod and haddock - less 'fishy' than coley. 
It's available all year round and makes a good alternative to any recipe where white fish is called for.
---
Whiting Au Gratin
4 whiting fish fillets
glass white wine
chopped parsley
lemon juice
fresh ground black pepper
1 tbspn oil
4 oz (100g) sliced mushrooms
4 oz (100g) fresh breadcrumbs
6 oz (150g)hard cheese - finely grated
olive oil

Heat your oven to Gas Mark 4, 350F or 180C.
Grease an ovenproof dish, put the whiting fillets in - add the wine, parsley, a squeeze of lemon and a few twists of pepper.
Fry the mushrooms in the oil and add to the dish.
Mix together the breadcrumbs and cheese and pile this mixture onto the fish - making sure it's covered.
Drizzle some olive oil over the topping and bake in the oven for about 30 minutes.
I would serve this with some buttered new potatoes and green beans and/or cauliflower cheese or leeks in white sauce. It does need some sauce with it or it will be a very dry meal.
The cheese sauce would make a good addition to the whiting - maybe a portion of herb butter melting over the breadcrumbs would make it perfect!
These would all adapt from cod to whiting fish recipe
Some of the links on this site include affiliate links, providing Find-a-Seafood-Recipe a small percentage of the sale at no additional cost to you. 

Subscribe to Seafood Recipe News - complete the form below.
Your email address is secure and will *only* be used to send Seafood Recipe News. When you confirm your subscription, you will be taken to a page where you can access your free eCourse. Complete the form and it will arrive over the following five days.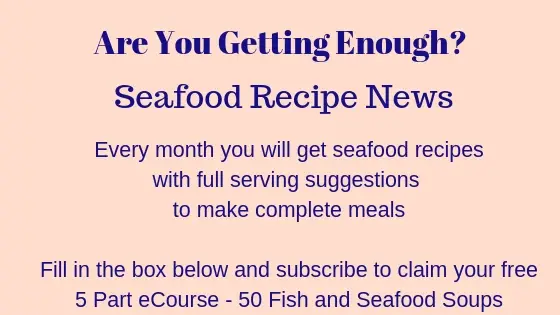 Find A Seafood Recipe

>
Baked Seafood Recipes
> Whiting Fish Recipe
Whiting Fish Recipe
By Liz Alderson, Mar 30, 2016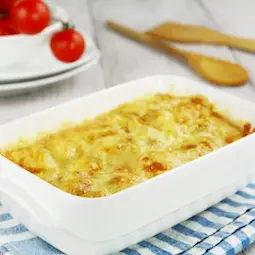 A very tasty dish that you can prepare ahead. You can use whiting or any other firm white fish you prefer, cod, haddock, pollock, basa etc..
Prep Time: 10 minutes

Cook time: 30 minutes

Yield: 4

Main Ingredient: white fish, mushrooms, breadcrumbs, cheese