Tuna Melt
As an Amazon Associate I earn from qualifying purchases.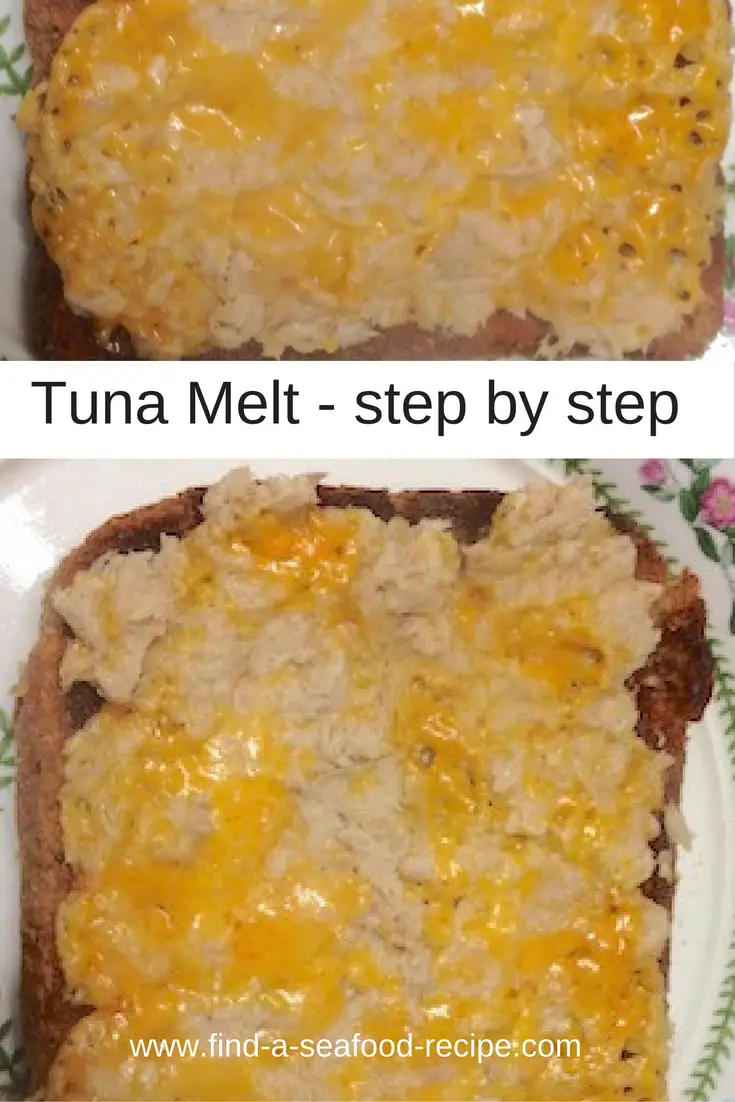 A tuna melt is a quick and super tasty snack you can have any time.
I love the cheese and tuna mixture - you can use toasted bread or a split french stick.
Put your bread in the toaster whilst you make the filling and you'll have food ready quicker than you can phone for a takeaway.
Please don't judge me on the colour of my toast - I like it crispy! 
---
Toast your bread and then spread with butter - I like my toast nice and dark
I had some tuna and mayonnaise left over from making my son a sandwich the night before - I'd stored it in the fridge and I decided to use that. It's about two tablespoons.
Grate one ounce of cheese - I like to use the fine grater as it's easier to mix and goes further.
Mix the tuna, mayonnaise and cheese together. Spread on the hot buttered toast.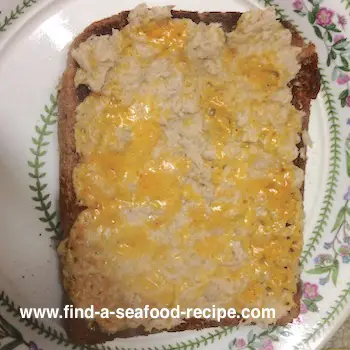 At this stage, you can either pop the melt under a hot broiler for a couple of minutes so that it becomes hot and bubbly or you can use the microwave.
If I'm only cooking for one, then I tend to use the microwave method - it's the reason I make my toast so brown in the first place as it won't go soggy. Try 30 seconds to begin with and if it's not properly melted, then give it another 10 second blast.
You can top with sliced tomatoes if you like.
Tuna Melt - ingredients
6 slices buttered toast
1 7 oz can drained tuna
2 tablespoons mayonnaise
3 oz cheese finely grated
2 tomatoes - thinly sliced (optional)
Toast your bread.
Flake the tuna and mix with the mayonnaise and cheese.
Butter the toast, divide the tuna mixture evenly.
Top with thinly sliced tomato.
Put under a heated broiler for around 2 minutes - keep a close watch so that it doesn't burn.
This is a perfect tea for the kids if they've already had a hot meal during the day.
Cook's Notes

A regular question I get asked is 'What to do with leftover fish' and the tuna melt here is a good example. 


I'd made up some tuna mayonnaise for my son the evening before for him to take to school for his lunch. I had a couple of tablespoons left so I used it for myself. 

Now, you could use any bits of cooked fish in a melt - mix with some mayo, add some seasonings and grated cheese, maybe top with sliced tomato, add a side salad, use half a French stick, the possibilities are endless. 
Some of the links on this site include affiliate links, providing Find-a-Seafood-Recipe a small percentage of the sale at no additional cost to you. 

Subscribe to Seafood Recipe News - complete the form below.
Your email address is secure and will *only* be used to send Seafood Recipe News. When you confirm your subscription, you will be taken to a page where you can access your free eCourse. Complete the form and it will arrive over the following five days.