Trout Recipes 
As an Amazon Associate I earn from qualifying purchases.

These trout recipes can be used whether you've caught the fish yourself or bought it from the stores.
They are also great with salmon. Trout is generally considered to be milder than salmon. 
Trout is a river fish which is full of omega 3s and B vitamins. It is also one of the fish with the lowest mercury levels consistently. 
---
---
Plain pan fried trout - the first step in the recipe above to be honest!

This is the simplest way to cook any fish. You can even make it at the side of the river on a small burner. 

Try this with a side salad and some buttered new potatoes. 
---
Stuffed Trout Recipes 
Baking whole fish is easy and quick. 

Whilst the recipe is for trout, it would be equally suitable for any medium to small whole fish, sea bream for instance. 

If you par cook your veggies, you can put them in the pan around the fish to finish off and get nice and crispy.

There's a really short video which I've made that shows you the steps - just below here. 
---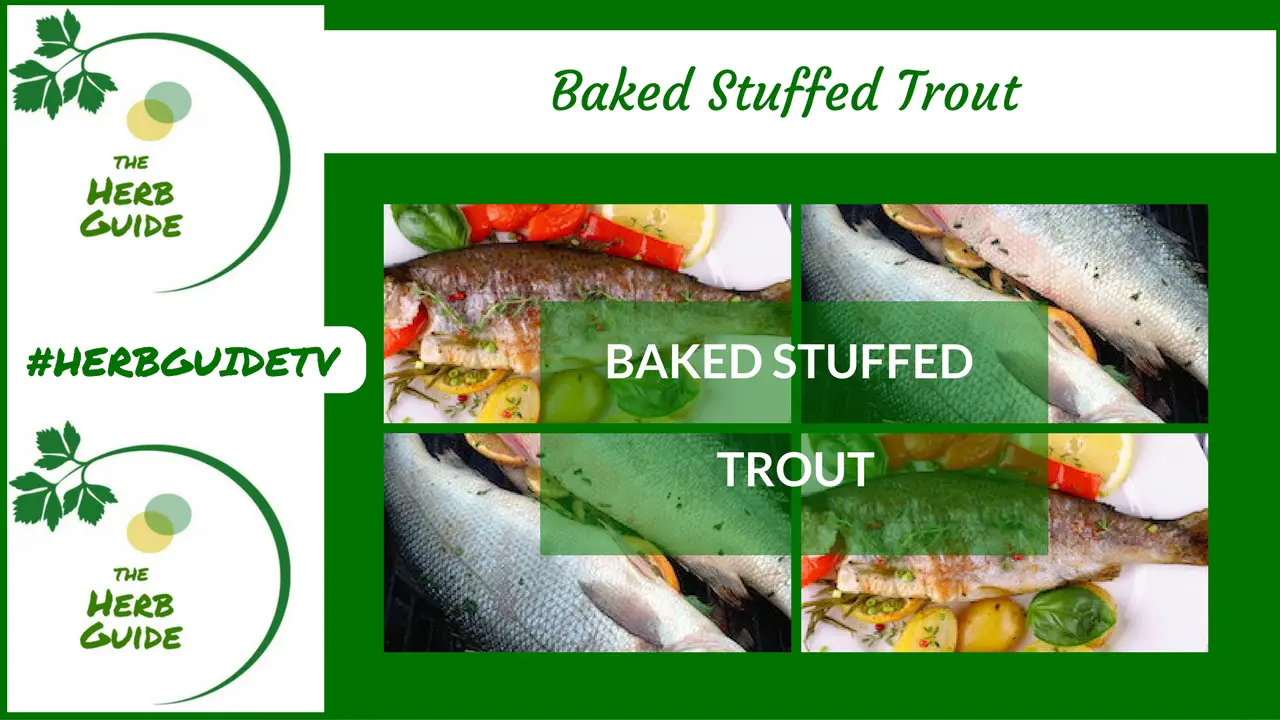 This recipe is good for any fish around 2 pounds in weight - that will serve two people. 
The video is one of mine - I have a channel that I created for my herb website but there are a lot of recipes which might be of interest to you. How to make parsley sauce, Tuna Pasta Bake, Smoked Salmon Crustless Quiche - loads of things, not just seafood recipes. 
---
You can use the same ingredients and cook it on the barbecue. 

Give it about five minutes each side - either cook it straight onto the grill (oil the bars first) to get a crispy skin or wrap it in aluminium (tinfoil) before cooking.

If you do put it straight on, then use a very large spatula to turn the fish. 
---
Another impressive way to cook trout. 

Again, any small whole fish works with this method.

You can also use newspaper to wrap the fish!

Serve with a simple side salad and some buttered new potatoes. The whole dinner can be on the table in around 20 minutes. 

Quicker than ordering a takeaway. 
---
Is fish safe to eat? I mentioned at the top of the page, that trout has low mercury levels - the larger fish, such as swordfish, some tuna and some mackerel do have higher levels.  Overall, don't worry, eat a little of what you fancy - you would need to eat swordfish every day of the week for many years for it to be harmful.
Some of the links on this site include affiliate links, providing Find-a-Seafood-Recipe a small percentage of the sale at no additional cost to you. 

Subscribe to Seafood Recipe News - complete the form below.
Your email address is secure and will *only* be used to send Seafood Recipe News. When you confirm your subscription, you will be taken to a page where you can access your free eCourse. Complete the form and it will arrive over the following five days.