Tilapia Fish Recipe
As an Amazon Associate I earn from qualifying purchases.

Here is a tilapia fish recipe in a wine sauce - absolutely delicious.
It's a very quick pan fried fish recipe - just takes a few minutes, so you need to have your veg ready to serve.
People often ask me what vegetables can be served with fish and basically, you can use anything at all.
I particularly like to serve buttered new potatoes and they're very easy to cook. In addition, I would put broccoli or cauliflower and maybe some peas or carrots with this dish.
Make sure your sides are ready to serve as the fish will take only 5 minutes to cook and the wine sauce about 2 or 3 minutes.

The fish needs to be served straight away as it cools quickly once taken off the heat, so plate your vegetables once you have put the fish back in the sauce to heat.Tilapia fish is widely available now - it is a white fish and can be easily substituted for any recipe calling for snapper, sea bass or flounder - a wet fish fillet such as cod, haddock, whiting, basa etc can also be used. 

---
Tilapia Fish Recipe in White Wine
Tilapia in Wine Sauce
2 tspns garlic salt
10 black peppercorns - crack them with a rolling pin
1 tspn paprika
1 tspn sugar
4 tilapia fillets
2 oz butter
1/2 pint (300 ml) white wine and water mix
fresh sorrel leaves or chopped parsley

Put the tilapia fillets in a dish and rub in the garlic salt, peppercorns, paprika and sugar. Leave for about 2 hours.
Melt the butter in a pan and quickly fry off the tilapia fillets - about 2-3 minutes either side. They should be cooked through. Remove and keep warm.
Put the wine into the pan and scrape off all the lovely residue - simmer for a few minutes to reduce and thicken the sauce.
If you can find sorrel, then add a few leaves to the sauce for a few seconds, just so they wilt.
Add the tilapia fillets to the sauce and spoon the sauce over them to reheat - sprinkle over the parsley or a chopped sorrel leaves and serve.
You could substitute other fish for tilapia in this recipe - any white fish fillets would be fine.
You may also like these recipes
Some of the links on this site include affiliate links, providing Find-a-Seafood-Recipe a small percentage of the sale at no additional cost to you. 

Subscribe to Seafood Recipe News - complete the form below.
Your email address is secure and will *only* be used to send Seafood Recipe News. When you confirm your subscription, you will be taken to a page where you can access your free eCourse. Complete the form and it will arrive over the following five days.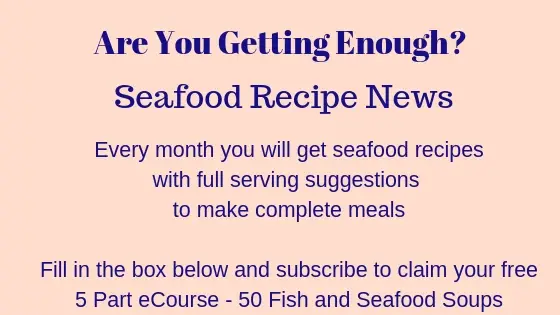 Tilapia in Wine Sauce
By Liz Alderson, Mar 30, 2016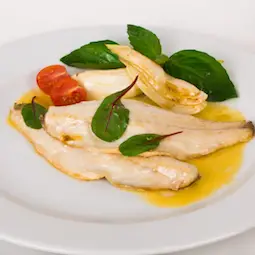 This Tilapia in Wine Sauce recipe is absolutely delicious.
Prep Time: 120 minutes

Cook time: 5 minutes

Yield: 2

Main Ingredient: tilapia fillets