Fried Tilapia Fish Recipes
As an Amazon Associate I earn from qualifying purchases.

For more fried tilapia fish recipes, see the links at the bottom of the page.
Tilapia is a white freshwater fish. It is delicate in flavour and lends itself to any white fish recipe you would use.
It is particularly good fried - either in whole fillets as this recipe or in goujons - cut into strips.
There is a recipe for a a deliciously piquant mayonnaise and the flour coating is herby - dill is a good herb to use, but you could try basil, thyme or parsley.
If you want to use fresh herbs, then you need about 2 tablespoons of herb to mix in with the flour mix.
---
Fried Tilapia
1 egg
1 tbspn lemon juice
1 tspn dried dill
4 tilapia fish fillets
2 oz (50g) flour
black pepper
oil for frying

Mayonnaise
4 tbspns good quality mayonnaise
2 tspns paprika
2 tspns horseradish sauce
1 tbspn tomato puree

Combine all the mayonnaise ingredients in a bowl and put to one side so that the flavors infuse.
Beat the egg with the lemon juice.
Mix the flour, herbs and pepper together on a plate.
Take your fish fillets, dip them in the egg and then cover in the flour mixture.
Heat the oil in a pan and fry for about 4 minutes either side.
Don't overcrowd the pan as the fillets won't crisp - they'll go soggy.
Serve with a salad, fries or crusty bread and the mayonnaise.
This herby coating would be good for goujons as well.
Cook's Notes

There is a lot of talk about fats and health. People blame fats for the rise in obesity over the the last few decades, but it's not necessarily the case. 

Our body needs fat to function. Cholesterol plays an important part in the release of energy from cells. Essential Fatty Acids play an important part in brain function. 

Not all fat is 'bad' fat and even some 'bad' fat from time to time, won't hurt you in the long run. 

The main cause as I see it for weight increase is overeating things like processed foods, fast foods, eating out a lot, even if it's just a burger and fries which many people don't consider 'eating out'. Much commercial fast food is full of fat and additives and then fried as it's  a quick and cheap way of adding taste to what otherwise might be bland food. 

Don't be scared of frying your fish in good quality oil - it won't make you and your family overweight. Fish is low fat to start with and won't absorb much fat from your cooking, the hot fat will seal the fish and you'll just get a small amount. 
These would also work as fried tilapia fish recipes
Some of the links on this site include affiliate links, providing Find-a-Seafood-Recipe a small percentage of the sale at no additional cost to you. 

Subscribe to Seafood Recipe News - complete the form below.
Your email address is secure and will *only* be used to send Seafood Recipe News. When you confirm your subscription, you will be taken to a page where you can access your free eCourse. Complete the form and it will arrive over the following five days.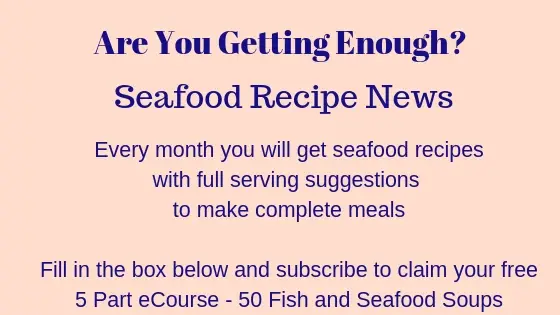 Fried Tilapia
By Liz Alderson, Mar 30, 2016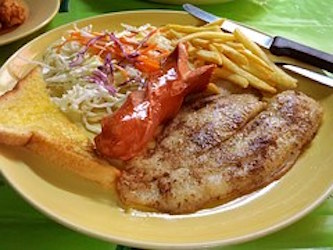 This Fried Tilapia recipe is particularly good fried - either in whole fillets as this recipe or in goujons - cut into strips.
Prep Time: 2 minutes

Cook time: 4 minutes

Yield: 2

Main Ingredient: tilapia fish fillet