Tilapia Recipe
Southern Fried Tilapia
As an Amazon Associate I earn from qualifying purchases.

This southern fried tilapia recipe will be a favourite with the whole family.
I like to serve it with fries, salad and coleslaw. 
It would be a hit at a kids party or an adult buffet - it is even good served cold.
You can use this coating to get a fairly authentic southern fried chicken recipe - maybe shouldn't mention that on a seafood recipe site, but if you look at the bottom of this page, you'll see how to do it :-)
There are more recipes for tilapia linked at the bottom  of this page. 
---
Southern Fried Tilapia Recipe
4 tilapia fish fillets - skinned
minced onion - 1 4 oz (100g) onion
minced garlic - 1 clove
1 egg - beaten
2 tbspns flour
cinnamon
nutmeg
paprika
chilli powder
cumin powder
dried sage
dried chives
oil for frying

Rinse and pat dry the tilapia fillets.
Mix the onion and garlic together, then rub the mixture over both sides of the fillets and set to one side.
Take the flour and add about 1/4 tspn of each of the herbs and spices and mix together thoroughly. Put this onto a plate.
Add a tablespoon of water to the egg and beat it thoroughly. Put it into a shallow dish.
Dip the tilapia fish in the egg and then into the spiced flour mixture, making sure it is thoroughly coated.
There will be loads of spiced flour mixture, so make sure that the fillets are well coated, pat it onto the fish and allow it to rest, then shake and see if there are any gaps, patting a bit more spicy flour mixture to cover any gaps.
The good thing about the fish being skinned is that you can enjoy the whole fish and spicy coating.
Heat the oil in a frying pan or wok and add the tilapia fish - fry for about 2 minutes, then turn and fry for a further 2 minutes until the fish is cooked through.
Serve immediately with fries and coleslaw.
If you were to serve this tilapia at a buffet, then I would suggest that you cut the fillets into strips (goujons) before flouring and frying - adjust the timing to be about 1 minute either side.
Cook's Notes

If you want to use this coating for chicken pieces, then the secret to getting the lovely juicy result (that you get in the famous southern fried chicken places) is to pressure cook the pieces of chicken for about 6 minutes - that cooks and plumps up the chicken pieces - then shallow fry, turning for 3 to 4 minutes or deep fry for 2 minutes until the coating is golden and crispy. The chicken has been cooked by the pressure cooker and all you are doing by frying, is cooking the southern fried chicken coating.

You may also like these recipes
Some of the links on this site include affiliate links, providing Find-a-Seafood-Recipe a small percentage of the sale at no additional cost to you. 

Subscribe to Seafood Recipe News - complete the form below.
Your email address is secure and will *only* be used to send Seafood Recipe News. When you confirm your subscription, you will be taken to a page where you can access your free eCourse. Complete the form and it will arrive over the following five days.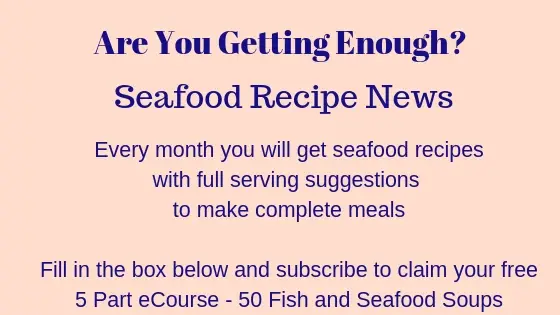 Tilapia Recipe
By Liz Alderson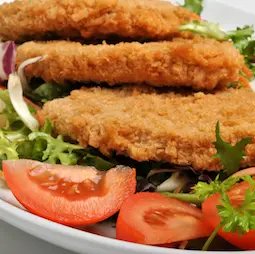 A really authentic tasting Southern Fried Tilapia Fish recipe. This is for tilapia, but you can use any white fish you like, either fillets or strips, so great for filling wraps or tacos. The coating will also work for Southern Fried Chicken and the secret for getting the plump chicken pieces is here too.
Prep Time: 10 minutes

Cook time: 10 minutes

Yield: 4

Main Ingredient: Tilapia, onion, garlic, spices