Hot Smoked Salmon Pasta
As an Amazon Associate I earn from qualifying purchases.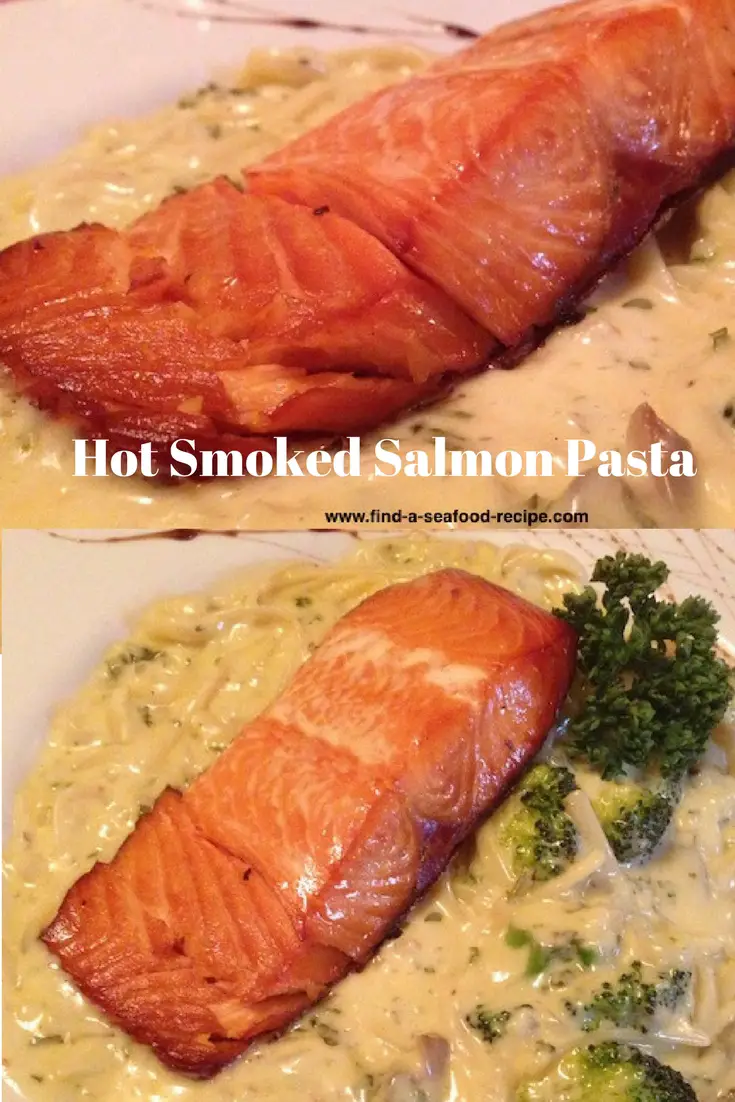 Hot smoked salmon pasta is one of those dishes I could eat almost every day.
There's a fabulous flavour and texture, different to regular smoked salmon.
The difference is in the treatment - as a rule, this type of smoked salmon is cold cured in brine, dried so that a 'pinnacle' forms and then is put into a 'hot' smoker. I've done a video on hot smoking salmon which is below. I use a Nordic Hot Smoker which is fabulous.
It's dryer and firmer in texture, but oh so beautiful to eat.
This recipe is a combination of a creamy Alfredo sauce, with sliced mushrooms, calabrese florets all mixed into linguine, topped with hot smoked salmon.
The recipe will serve three to four people depending on their appetite for pasta. 
The quantities for the Alfredo sauce are approximate - the photo of my dish above, well, we were a bit greedy with the sauce as there were only two of us to share. I prefer my pasta less 'saucy' as  a rule, but this combination of cream and cheese are hard to resist. 
---
Hot smoked salmon pasta - ingredients
1 pound pasta - linguine, spaghetti or similar
1 cup heavy cream
1/4 cup butter
1 cup grated parmesan
1 cup cooked broccoli (calabrese) florets
1 cup sliced cooked mushrooms
1 4 ounce fillet hot smoked salmon per person
extra parmesan - optional
First, boil the pasta in plenty of salted water - that will take around 8 minutes but the pack will tell you exactly. Once it has cooked, drain and put the lid back on to keep it hot.
Whilst this is cooking, get a griddle pan or frying pan and cook your hot smoked salmon, it will probably need around 2 minutes per side.
Prepare your Alfredo sauce by melting the butter, whip in the cream and allow to simmer for 5 minutes or so. Add the parmesan and stir it all together. Add the cooked calabrese and mushroom and then stir all that into your pasta.
Divide the pasta between your serving plates (I prefer a dish to serve pasta in as it keeps it hot for longer) and place the hot smoked salmon fillet on top.
Serve immediately.
For a variation, where you mix the hot smoked salmon pasta, watch this video. It's super easy and tasty and  you can use one fillet or less between four people!
Great for leftovers or for making a little go a long way.
Ingredients: for one
pasta - your choice, but long flat pasta is best
ounce or a bit more of smoked salmon
tablespoon or two of cream cheese
pepper
chopped or dried dill to taste
Boil the pasta and whilst it's cooking mix together your salmon, cheese and seasonings.
Drain and reserve some pasta water, tip the pasta back into the hot pan.  Add a tablespoon of water to the salmon and cheese mix and tip it into the pan. Stir it all together so that the sauce coats the pasta.
Serve immediately with some optional chopped dill sprinkled over.
How to Make Hot Smoked Salmon
You may also like these recipes
Some of the links on this site include affiliate links, providing Find-a-Seafood-Recipe a small percentage of the sale at no additional cost to you. 

Subscribe to Seafood Recipe News - complete the form below.
Your email address is secure and will *only* be used to send Seafood Recipe News. When you confirm your subscription, you will be taken to a page where you can access your free eCourse. Complete the form and it will arrive over the following five days.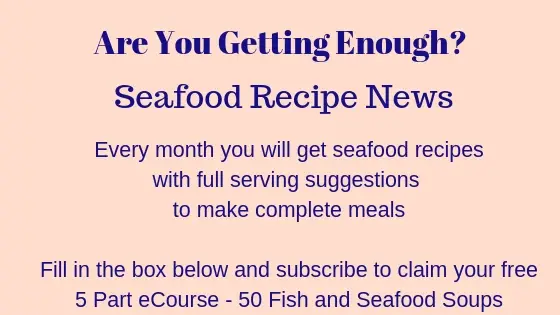 Hot Smoked Salmon Pasta
By Liz Alderson, Mar 30, 2021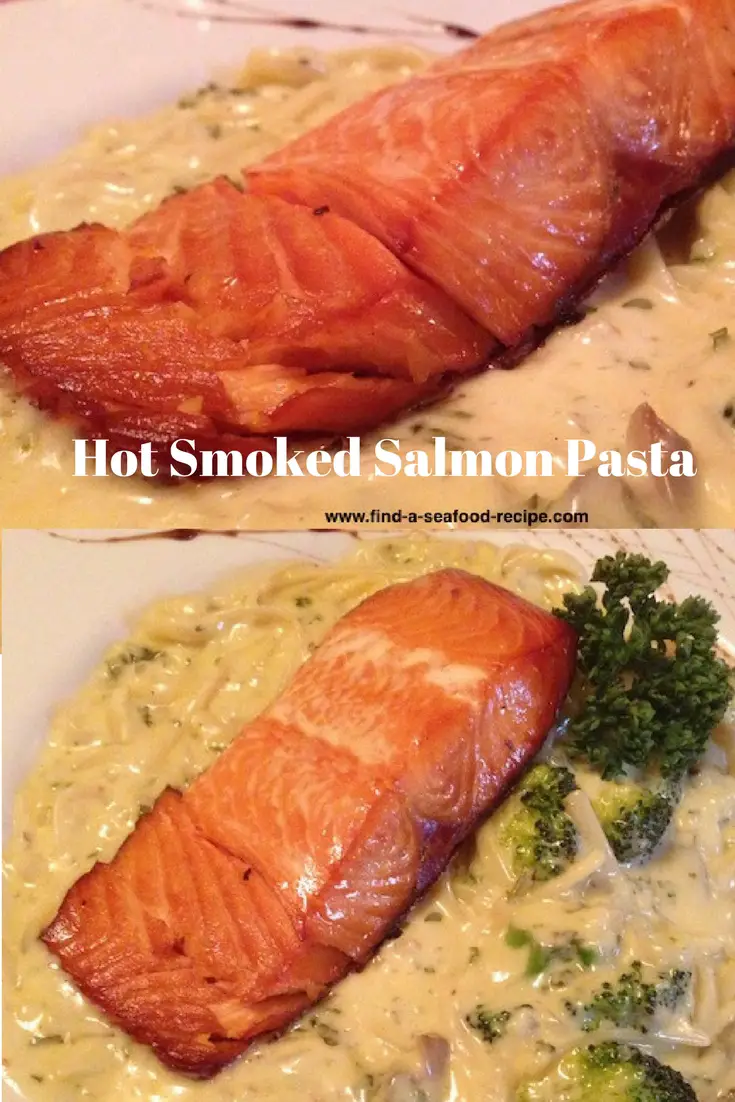 Perfect hot smoked salmon pasta recipe. Full of flavour and so simple to make.
Prep Time: 10 minutes

Cook time: 10 minutes

Yield: 4 portions

Main Ingredient: smoked salmon, pasta, cream, parmesan, mushrooms, broccoli