Shrimp Fajitas

As an Amazon Associate I earn from qualifying purchases.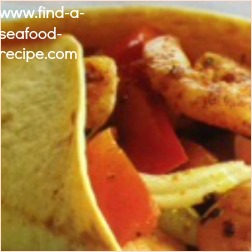 Shrimp fajitas make a tasty and quick meal when you're pushed for time.
You get protein, vegetables and carbs all in one.
Either use your regular seasoning or make your own following these instructions.

---
For the seasoning

2 T chili powder
1 T salt
1 T paprika
1 T brown sugar
1-1/2 t. onion powder
1/2 t garlic powder
1/2 t cayenne pepper
1/2 t cumin
Mix all these ingredients together - you'll use 2 Tablespoons of this, which is about a third of it, so store the rest in an airtight container.

Shrimp Fajitas 
2 Cups (300g, 10 oz) defrosted shrimp
1 onion, thinly sliced
1 pepper, thinly sliced
1 zucchini (courgette) thinly sliced
1 T oil
juice of 1 lemon
oil to cook
Put the shrimp, onion, pepper, zuchhini, 1 T oil and lemon juice into a bowl. Sprinkle 2 Tablespoons of the fajita mix over and give it all a good mix.
Leave for 30 minutes or so if you want to for the flavors to amalgamate.
Heat the oil in a pan and pile the mixture in. Keep stirring it as it cooks and it will be ready in 3 to 5 minutes. 
Divide this mixture between 8 flour tortillas and serve hot.
You can serve with salsa, soured cream, jalapenos, guacamole - I like some thinly sliced fresh tomato and cucumber on the side, dressed with a squeeze of lemon and sprinkle of sea salt and black pepper.
Mexican fajitas are very popular - the wrap makes them very portable and they would go well in a lunch box, on a picnic or eating informally outdoors.
The seasoning mix is so much cheaper than buying a commercial packet, but if you don't have the time or the different spices in your cupboard, then a packet is fine. There are some very good mixes out there and you would normally get a choice of mild, medium or hot.
Cook's Notes

You can make this an easy self service meal.

Put your warmed tortillas in a basket wrapped in a clean tea cloth, put the bowls of sides such as jalapeños, salsa, guacamole and then the shrimp mixture for people to help themselves.

It would make a great party meal as you could just double or treble the ingredients for however many people you have. 
You may also like these recipes
Some of the links on this site include affiliate links, providing Find-a-Seafood-Recipe a small percentage of the sale at no additional cost to you. 

Subscribe to Seafood Recipe News - complete the form below.
Your email address is secure and will *only* be used to send Seafood Recipe News. When you confirm your subscription, you will be taken to a page where you can access your free eCourse. Complete the form and it will arrive over the following five days.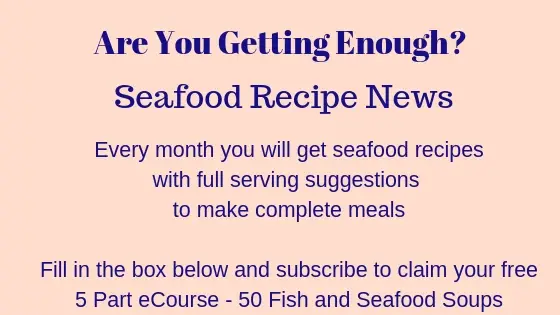 Shrimp Fajitas
By Liz Alderson, Mar 27, 2017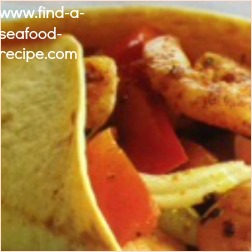 These shrimp fajitas are superb! A very quick meal to get together and people can help themselves, making them up at the table.
Prep Time: 15 minutes

Cook time: 20 minutes

Yield: 4

Main Ingredient: shrimp, pepper, onion, chilli, tortillas