Mexican Fish Recipe
Quesadillas
As an Amazon Associate I earn from qualifying purchases.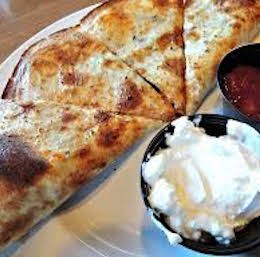 This is a fantastic mexican fish recipe. It is really versatile - you don't have to make the quesadillas, use the tortilla to make fajitas, enchilada - anything you fancy really.
It once again shows how versatile a can of tuna can be - all these things should be in your storecupboard, making it a quick and easy meal.
Even if you decide to make enchilladas, you only need to heat the oven whilst you're putting the other ingredients together.
If you're on a budget, then leave out the shrimp and add another can of tuna or chop in some onion, bell pepper, mushroom or canned corn for example. Likewise, not everybody likes black olives, so you can leave them out if you want.
---
Quesadillas
2 tbspn oil
1 onion - peeled and chopped finely
2 cloves garlic - peeled and chopped
2 tbspn chilli powder - use more or less according to taste
1/tspn dried oregano
1 tspn cumin
Salt to taste
1 400g can peeled chopped tomatoes
Black olives - pitted and sliced
1 can tuna
4 oz (100g) peeled and cooked shrimp (prawns)
8 oz (200g) grated hard cheese
8 tortillas

Heat the oil in a pan, add the onions and garlic and fry until soft.
Stir in the spices and cook for a couple of minutes to take out the 'harshness'.
Add the tomatoes and simmer for a few minutes until the sauce has thickened. Stir in the olives, tuna and prawns.
Grease a frying pan and put in a tortilla - add a quarter of the cheese and fish sauce and top with another tortilla.
Fry both sides for a minute or so until the cheese is melted and the tortilla is browned.
Remove from the pan and cut into wedges and keep warm - cover loosely so as not to make them soggy - whilst you cook the remaining tortillas.
Each pair will take 1 minute each side - you might want to keep them warm in a low oven with foil covering.
You may also like these recipes
Some of the links on this site include affiliate links, providing Find-a-Seafood-Recipe a small percentage of the sale at no additional cost to you. 

Subscribe to Seafood Recipe News - complete the form below.
Your email address is secure and will *only* be used to send Seafood Recipe News. When you confirm your subscription, you will be taken to a page where you can access your free eCourse. Complete the form and it will arrive over the following five days.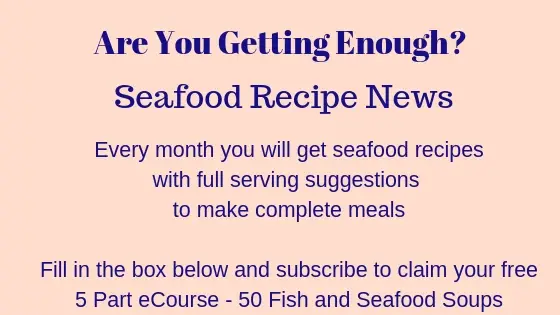 Quesadillas - Mexican Fish Recipe
By Liz Alderson, Mar 31, 2017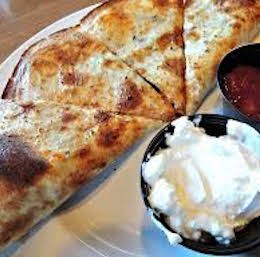 Canned tuna goes Mexican - such a versatile fish to keep in your storecupboard, you can have a meal on the table in minutes Quesadillas are a great way of making a little go a long way, tasty and filling.
Prep Time: 10 minutes

Cook time: 10 minutes

Yield: 4

Main Ingredient: tuna, tortillas, cheese, canned tomato