Scallops Recipe
Chorizo & Scallops Spaghetti
As an Amazon Associate I earn from qualifying purchases.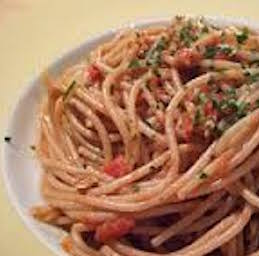 A really simple and tasty scallops recipe with chorizo sausage and spaghetti.
You can use fresh or frozen scallops here.
Also, if you prefer, you could use any spicy sausage you like or even diced ham. It's important to get the mixture of flavors with the scallops.  A spicy, salty flavour will balance the dish. If you're a non meat eater, then you can find adequate chorizo substitutes within the veggie section of your supermarket. I don't eat meat and in the UK, there are a lot of pepperoni, salami style products that would fit the bill. 
Spaghetti is good, but once again, you can substitute taglitelle, ribbon pasta or any other pasta you fancy.
Serve with parmesan cheese handed separately and some crusty bread to mop up the juices. There will be lovely sauce left, mixed with melted parmesan and little bits of pasta and you really don't want to miss any of it, so a piece of bread will enable you to clean the dish out - waste not want not! 
---
Scallops and Chorizo with Spaghetti
3 scallops
500g pack spaghetti
3 tbspn olive oil
100g (4 oz) chorizo, cut into chunks
1 red and 1 green pepper, cut into chunks
small can chopped tomatoes  
2 cloves garlic - peeled and crushed
fresh parsley - chopped
Trim the scallops and cut them into half across, then again into semi circles.
Bring a pan of water up to the boil for the spaghetti.
Heat a frying pan add the chorizo. Fry until the fat runs. 
Add the garlic and peppers and fry for a few minutes until softened. If this absorbs the fat too quickly, then add some of the olive oil.
Add the tomatoes and simmer for about five minutes.
Heat the pan and add the scallops. Fry a minute either side until the meat is firm - they will become opaque instead of clear and you will be able to tell they are cooked through. Do not overcook them as they could become tough.

While the tomato mixture is cooking, boil the spaghetti for the time recommended on the pack.
Drain the spaghetti into a large bowl and stir in the olive oil and parsley.
Add the scallops to the tomato mixture and toss to mix everything together.
Serve whilst hot with some crusty bread to mop up the juices.
You will love these pasta and scallops recipes
Some of the links on this site include affiliate links, providing Find-a-Seafood-Recipe a small percentage of the sale at no additional cost to you. 

Subscribe to Seafood Recipe News - complete the form below.
Your email address is secure and will *only* be used to send Seafood Recipe News. When you confirm your subscription, you will be taken to a page where you can access your free eCourse. Complete the form and it will arrive over the following five days.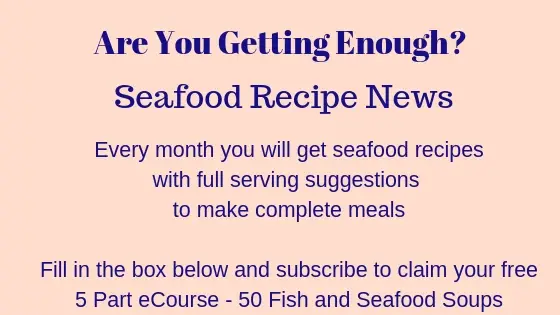 Scallops Recipe
By Liz Alderson, Mar 25, 2017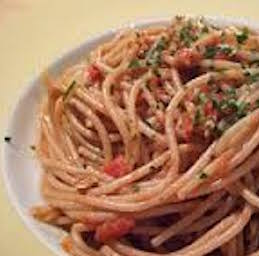 Super tasty scallops and chorizo with spaghetti.
Prep Time: 15 minutes

Cook time: 10 minutes

Yield: 4

Main Ingredient: scallops, chorizo, spaghetti