Mexican Seafood Recipe
Seafood Fajitas
As an Amazon Associate I earn from qualifying purchases.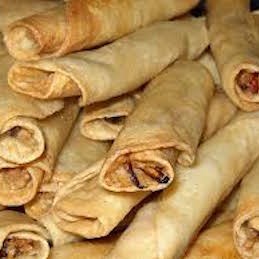 A Mexican seafood recipe for fajitas. These are great and really quick to prepare. 
They make a fantastic and simple tea - you could substitute canned tuna if you prefer.
It's another storecupboard standby for the days you don't have time to shop.
You could use shredded cabbage instead of lettuce - most of us have a bit of salad in the fridge which can be utilised.
I like to keep a bit of a list of 'quick meals' - it gives me ideas for when I'm too tired to think :-)  You can have these ready quicker than you can phone for a takeaway and they'll be considerably cheaper and healthier than you'd have.
A bag of wraps can be kept for quite a long time, they normally have a long life on the packet or alternatively, they can be frozen and they defrost really quickly. 
---
Seafood Fajitas

8 oz (225g) cooked and peeled prawns (shrimp)
4 tbspns thick mayonnaise
dash tabasco - to taste
tomato puree - to taste
shredded iceberg lettuce
2 tomatoes - finely diced
small piece of cucumber - finely diced
6 tortilla wraps

Mix together the mayonnaise, tabasco and tomato puree to taste. Carefully fold in the prawns (srhimp).
Mix together the salad ingredients.
Heat the tortillas according to the instructions on the packet.
Divide the salad and prawn mixture evenly between the tortillas.
Roll them up - I normally cut them in half and arrange them on a large plate - however, it's up to you as you can leave them whole and serve them individually.
The addition of some diced avocado would be really good in this recipe.
Cook's Notes

These seafood fajitas would make good lunchbox food for your children to take to school - a word of caution if you're using shrimp though, they will need to be kept chilled, so if your family don't have access to a refrigerator (or can't be trusted to go to the trouble of putting their lunchbox in the refrigerator) then don't use shrimp. Use canned fish, which is must less likely to go off, say salmon or tuna mixed with mayonnaise and filled with lovely health salad. 

Mexican seafood recipe - more to choose from here
Some of the links on this site include affiliate links, providing Find-a-Seafood-Recipe a small percentage of the sale at no additional cost to you. 

Subscribe to Seafood Recipe News - complete the form below.
Your email address is secure and will *only* be used to send Seafood Recipe News. When you confirm your subscription, you will be taken to a page where you can access your free eCourse. Complete the form and it will arrive over the following five days.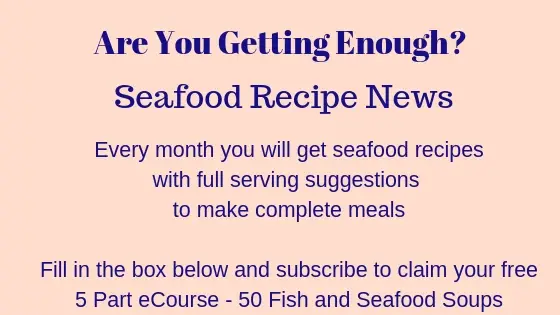 Mexican Seafood Recipe
By Liz Alderson, Mar 21, 2017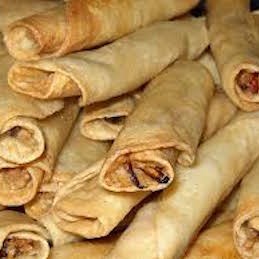 Simple seafood fajitas - great for lunch or a quick snack.
Prep Time: 5 minutes

Cook time: 0 minutes

Yield: 4 to6

Main Ingredient: tortillas, shrimp