Low Fat Fish Recipes
Fish in Tomato Sauce
As an Amazon Associate I earn from qualifying purchases.

I have adapted one of my low fat fish recipes for the crockpot.
It's ideal as you don't need to use fat to part cook anything.  The tomatoes cook the fish and provide a lovely sauce for you to pour over your vegetables.
You can use any firm white fish fillets or steaks here - tilapia, basa, haddock, cod - whatever you fancy on the day.
Also - if you like, you could add a splash of wine or cider - you're looking for low fat eating here, you're not in solitary confinement on subsistence rations ;-)
---
Fish in Tomato Sauce
4 6 oz (150g)white fish steaks or fillets
1 14 oz (400g) can peeled italian plum tomatoes - chopped
1 tbspn tomato puree
garlic salt to taste
fresh ground black pepper
1 diced green pepper


Turn the crockpot onto LOW.
Stir the tomato puree into the chopped tomatoes, season and add the green pepper.
Lay the fish fillets in the bottom and pour over the tomato mixture.
Leave to cook for 3 to 5 hours on low - 2 to 3 hours on HIGH if you prefer.
If you're on a diet, low calorie fish recipes are easy to find - avoid any cheesy dishes, obviously fatty dishes, be cautious with pasta and rice - but they are low fat, just the carbohydrate you have to watch there - bear in mind most fish is low fat and you're away.
The crockpot is really good for low fat cooking - you can use tomatoes to make a very tasty sauce - add chopped vegetables, mushroom, onion, bell pepper, celery, leeks - your choice - and you'll have an exceptionally tasty and diet friendly meal with very little trouble. 
Cook's Notes

Apart from the oily fish, salmon, tuna, trout, mackerel etc, fish is low fat. It's high in vitamins, minerals and proteins and even the oily fish isn't high in fat. 

It's recommended to eat two to three portions of fish a week, with one of them being oily fish. 

If you were to use fish for two meals a week and have a couple of vegetarian days as well, you would naturally cut some fat out of your diet by not eating so much meat. 
You may also like these recipes
Some of the links on this site include affiliate links, providing Find-a-Seafood-Recipe a small percentage of the sale at no additional cost to you. 

Subscribe to Seafood Recipe News - complete the form below.
Your email address is secure and will *only* be used to send Seafood Recipe News. When you confirm your subscription, you will be taken to a page where you can access your free eCourse. Complete the form and it will arrive over the following five days.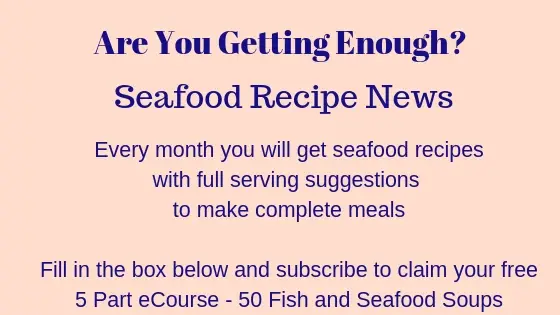 Low Fat Fish Recipes
By Liz Alderson, Mar 20, 2017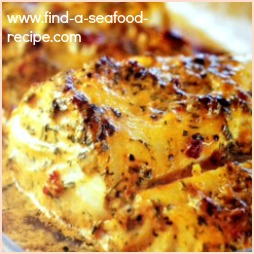 Cook low fat fish recipes in the slow cooker.
Prep Time: 5 minutes

Cook time: 180 minutes

Yield: 4

Main Ingredient: cod, tomato