Lo Carb Baked Fish Recipes
As an Amazon Associate I earn from qualifying purchases.

Here are a couple of lo carb baked fish recipes. A diet low in carbohydrate and high in protein should lead to weight loss with very little hunger involved.
These two dishes show that 'diet food' does not have to be flavorless - you can have interesting and tasty meals without piling the calories on.
It's important to eat tasty things as slimming diets become boring - if you have tasty food, then it will be easier to adapt your eating pattern to lose weight and maintain that weight loss in the long term.
Maintenance is the hardest thing - if you use fish regularly in your meals, you'll find it much easier.
Substitute any white fish you like here - whatever looks good on the day or is on offer.
---
 Lo carb Baked Fish Recipes 
Baked Cod in Cider
4 cod steaks
1/2 Cup, 1/4 pint (150ml) cider
2 cloves garlic, peeled and crushed
2 ripe, skinned and chopped tomatoes
juice and rind of 1 orange
fresh parsley, chopped
fresh basil leaves - bruised

Put the cod steaks in an ovenproof dish and top with the other ingredients.
Leave in the fridge for about 30 minutes to allow the flavours to amalgamate. You can leave it covered for longer if you prefer.
Heat the oven to Gas Mark 5, 375F or 190C and bake the cod covered for about 15-20 minutes.  Use either a casserole dish with a lid or cover with aluminium foil. 
Baked Lemon Plaice
4 plaice fillets
1/2 Cup, 1/4 pint (150ml) white wine
1 lemon, juice and rind
black pepper
freshly chopped parsley

Heat the oven to Gas Mark 5, 375F or 190C.
Skin and roll the plaice fillets and arrange in an ovenproof dish.
Pour over the wine, lemon juice, rind and a twist of black pepper to taste.
Bake covered for about 15 minutes until cooked. Use a lid or aluminium foil. 
Plaice fillets are normally quite thin so will not need as much cooking time as the thicker cod steaks. 
Cook's Notes

Lo carb side dishes to go with your lo carb baked fish recipes - thinking leaves and stems, rather than roots is an easy way to select low carb vegetables. 

Starchy roots like potatoes are generally not compatible with a strict low carb eating plan. You can probably afford a small sweet potato or a couple of baby carrots, but overall, above ground veg are best. Peas and corn, being high in sugars are not normally part of the strict low carb eating plan, sometimes called 'Keto'.

If it grows above ground, and isn't super sweet, then it's most likely lo carb.
You may also like these recipes
Some of the links on this site include affiliate links, providing Find-a-Seafood-Recipe a small percentage of the sale at no additional cost to you. 

Subscribe to Seafood Recipe News - complete the form below.
Your email address is secure and will *only* be used to send Seafood Recipe News. When you confirm your subscription, you will be taken to a page where you can access your free eCourse. Complete the form and it will arrive over the following five days.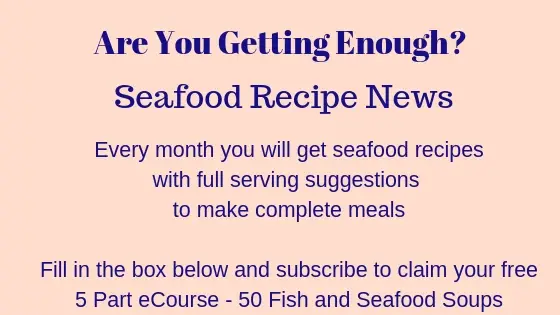 Lo-carb Baked Fish Recipes
By Liz Alderson
Simple lo-carb baked fish recipes.
Prep Time: 25 minutes

Cook time: 20 minutes

Yield: 4

Main Ingredient: cod or plaice