Lobster Recipes
As an Amazon Associate I earn from qualifying purchases.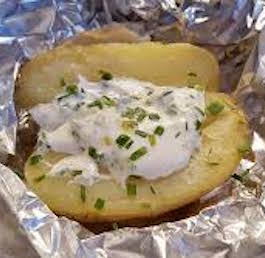 This is one of the most simple lobster recipes - you don't need a lot and if you've got a bit left over from a previous meal, it's well worth using it here.
Or you could cook an extra lobster and prepare it (cook, dress and freeze) until you're ready.
A very simple meal but full of flavor.
---
Lobster Recipes - Lobster Loaded Potato Skins
Ingredients:
6 average sized potatoes
1 cup shredded cheddar cheese
1 chopped onion
1 pound lobster meat
1/2 cup butter
1/2 cup sour cream
2 tablespoons parsley
1/4 cup milk
1 cup shredded mozzarella cheese
***If you want your Lobster Stuffed Skins With a little kick, add cayenne pepper or hot sauce to taste.
(1) Steam lobster for approximately 1/2 to 2/3 the normal steaming time, approximately 7 1/2 minutes to 10 minutes. (Regular time to fully steam a lobster is about 15 minutes per pound for the first pound, and about 5 minutes per pound for each additional pound thereafter.) Then, separate the claws and tails and remove the lobster meat and cut into small chunks.
(2) Bake the potatoes for approximately 45 minutes until tender.
(3) After potatoes have cooled, scoop out the center of the potato leaving about 1/4 of an inch around the inside of the skin and set aside.
(4) Take a large frying pan and melt some of the butter (2 tablespoons) and toss in the chopped onion until tender.
(5) Add the lobster meat and stir until fully cooked and remove from heat.
(6) Add the potato you scooped out of the center as well as the rest of the butter.
(7) Add the cheddar cheese, sour cream, parsley and milk.
***If you're adding hot sauce or cayenne pepper add it now.
Salt and pepper to taste.
Place potato skins in a baking pan and generously fill the potato skins with the mixture.
Bake until hot and top with some more sour cream and chopped herb - dill, parsley or chives.
Cook's Notes

If you have the shell of the lobster, don't waste it. You can make a frugal lobster bisque with it - there's a lot of flavour in the shell and making stock with it, is the beginning of the recipe even for the classic lobster bisque. Just follow the basic recipe (below) and don't bother putting bits of lobster in - it's not necessary. 

This is true of shrimp as well - use shrimp shells to make a stock for a soup. 
You may also like these recipes
Some of the links on this site include affiliate links, providing Find-a-Seafood-Recipe a small percentage of the sale at no additional cost to you. 

Subscribe to Seafood Recipe News - complete the form below.
Your email address is secure and will *only* be used to send Seafood Recipe News. When you confirm your subscription, you will be taken to a page where you can access your free eCourse. Complete the form and it will arrive over the following five days.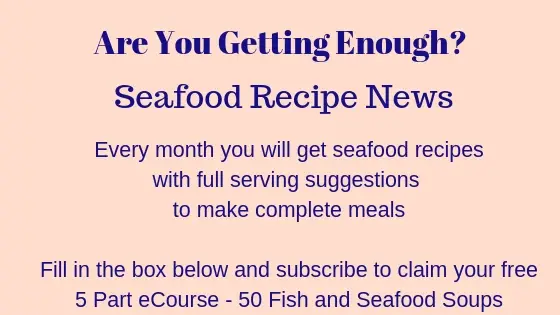 Lobster Loaded Potato Skins
By Liz Alderson, Mar 30, 2016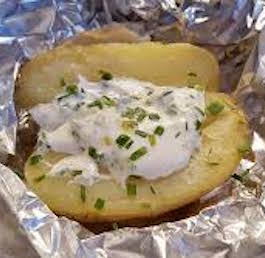 This Lobster Loaded Potato Skins recipe is one of the most simple lobster recipes.
Prep Time: 5 minutes

Cook time: 60 minutes

Yield: 2

Main Ingredient: lobster meat, potatoes