Home Cured Salmon

As an Amazon Associate I earn from qualifying purchases.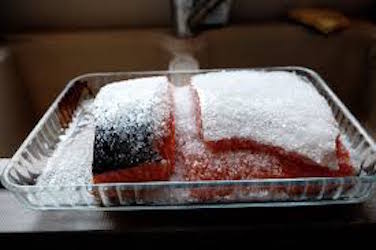 This home cured salmon recipe is very simple although you do need to work on it for at least 2 days prior to using it.
You can use it in any way you would smoked salmon - it's similar to Gravad Lax.
It's an excellent starter - maybe for Christmas or as a Thanksgiving entree.
Serve it with some sliced cucumber, tomato and lemon wedges and some brown bread and butter.
It is absolutely delicious and well worth the effort.
Try to make sure you have all the bones out and slice it really thinly. Use your fingers to feel along the flesh and remove any bones you find with a pair of tweezers if you can't grab them with your fingers.
I would skin it prior to curing, as that way, the mixture will be absorbed more evenly.
---
For home cured salmon, only buy really fresh salmon from a good supplier
 - you are not cooking this - you're curing it and eating it sort of uncooked, so you want the very best. 
Cured Salmon

1lb (500g) samon fillet in one piece
3 oz (80g) sea salt
3 oz (80g) caster sugar
1 tablespoon crushed black pepper
handful fresh chopped dill
1 tablespoon dry sherry

Mix together the dry ingredients in a bowl.
Put the salmon fillet into a dish and put half the dry mixture over - rub it into the flesh.
Turn the fillet and do the same - rubbing the mixture into the flesh.
Sprinkle with sherry and then wrap in clingfilm.
Put another dish on top and weight down with tin cans or similar.
Refrigerate for about 2 days - turning two or three times a day. You will find that the juices accumulate in the bottom of the dish, so rub them into the flesh each time you turn it, to let them soak back through, permeating and flavouring the salmon. 
Slice very thinly before serving - you will love this - serve with some salad and thinly sliced brown bread and butter.
Cook's Notes

To skin any fish, make a small incision between the flesh and skin at the tail end with a sharp knife.

Dip your fingers in sea salt and then grip the skin tightly. Pull firmly but gently and the skin will come away cleanly from the fillet. 

The salt gives your fingers a bit of extra grip and you won't end up with half the fillet of fish left on the skin if you're not an expert with a filleting knife. 

Fish can be awkward for the beginner to skin when it's raw, so either ask your fishmonger to do it for you or use this method. 
You may also like these recipes
Some of the links on this site include affiliate links, providing Find-a-Seafood-Recipe a small percentage of the sale at no additional cost to you. 

Subscribe to Seafood Recipe News - complete the form below.
Your email address is secure and will *only* be used to send Seafood Recipe News. When you confirm your subscription, you will be taken to a page where you can access your free eCourse. Complete the form and it will arrive over the following five days.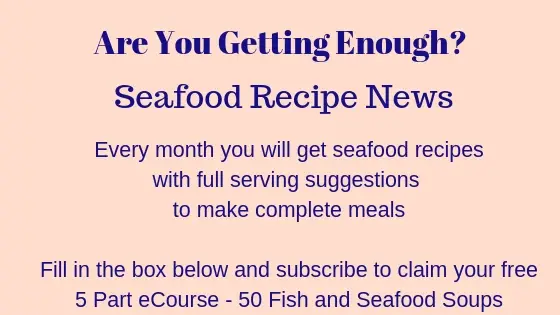 Home Cured Salmon
By Liz Alderson, Mar 18, 2016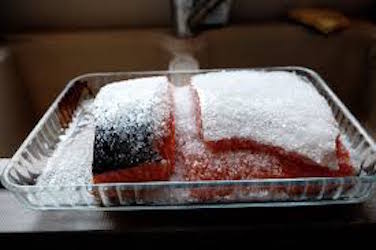 How to cure salmon at home.
Prep Time: 15 minutes

Cook time: 48 hours

Yield: 1 salmon fillet to serve 4 or more

Main Ingredient: Salmon