Smoked Salmon Dip Recipe

As an Amazon Associate I earn from qualifying purchases.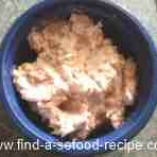 This smoked salmon dip recipe is bound to be popular.
It's very tasty and if you leave out the cream, you can make it into a pate or spread.
In the 'old days' you would have been told to use white ground pepper to not spoil the looks of the finished dip - these days, people like to see specks of fresh black pepper - it's good to have that peppery taste when you crunch a piece.
---
Smoked Salmon Dip Recipe

8 oz (225g) smoked salmon offcuts
8 oz (225g) cream cheese
1/2 pint (350 ml) single cream
lemon juice to taste - about a tablespoon
few twists of black pepper
chopped parsley
fresh parsley or dill to serve
horseradish sauce - to taste and optional

If you have a blender or food processor, put the cream in first, then the cream cheese and then the smoked salmon.
Whizz for a few seconds until it's all incorporated.
Stir in the parsley and then taste - add lemon juice and pepper to taste.
Turn the mixture into a serving dish and chill for an hour or so.
Sprinkle a little more parsley or fresh dill over the top before serving.
Serve with sliced vegetables such as carrot, celery, cucumber, radish or crisps, chips or savory biscuits.
A variation on this is to stir in a little horseradish sauce - it cuts through the oiliness of the fish - I love it, but you need to try it first.
Take a teaspoon of the mixture and then add a tiny bit of the sauce - give it a stir and then taste it.
If you like it, then add about 2 teaspoons of horseradish sauce to the mixture.
It's a great Superbowl party dip recipe to add to the usual advocado, cream cheese and chive dip and the like.
Cook's Tip: Smoked salmon can be a bit expensive, but there are offers at most supermarkets, offcuts or pieces to buy and it will freeze very well.
Check the packet to make sure that it has not been previously frozen- if it has, then don't let it defrost unless you're going to cook it before re-freezing.
I love it and when I see an offer (2 for 1 for instance) or a pack of pieces, I buy it and put it in the freezer.
You may also like these recipes
Some of the links on this site include affiliate links, providing Find-a-Seafood-Recipe a small percentage of the sale at no additional cost to you. 

Subscribe to Seafood Recipe News - complete the form below.
Your email address is secure and will *only* be used to send Seafood Recipe News. When you confirm your subscription, you will be taken to a page where you can access your free eCourse. Complete the form and it will arrive over the following five days.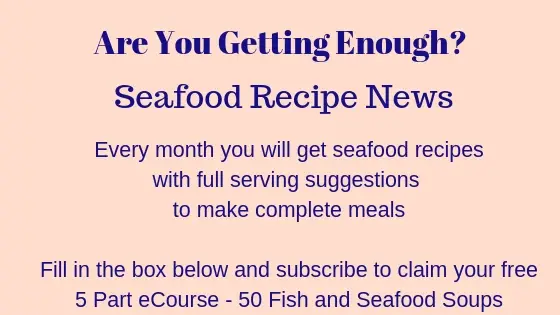 Smoked Salmon Dip
By Liz Alderson, Mar 25, 2016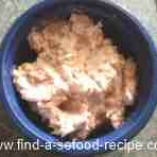 This dip is very similar to a smoked salmon pate but with the addition of some cream to make it 'dippable' as opposed to 'spreadable'. Great for sitting in front of the TV and sharing with some chips or as part of a buffet spread or a Super Bowl party. You could substitute smoked mackerel or trout.
Prep Time: 10 minutes

Cook time: 0 minutes

Yield: 4

Main Ingredient: smoked salmon, cream, cream cheese