Healthy One Pot Meals using Seafood
As an Amazon Associate I earn from qualifying purchases.

I was asked for some healthy one pot meals and so, thought I would make it a newsletter theme.
Fish is so quick to cook and to combine it with one pot meals makes it a busy person's dream. 
I've put four of my best one pot seafood recipes here for you - try one a week to get some more fish in your diet. Seafood features heavily in the Mediterranean diet and it is commonly believed to be a healthy option. The incidence of heart disease is much lower in the area and it is often thought that less meat, more vegetables and seafood compared to the West are part of the reason. 
---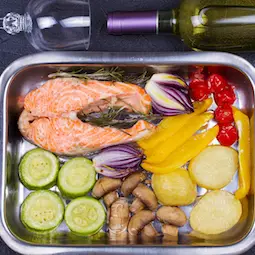 This is the perfect meal for two people - ideal for Valentine's Day maybe??? All the veg in one pan, leaves minimal washing up and it's also quick to prepare. 
This easy one dish baked salmon recipe is versatile. You can substitute any fish - for example cod, haddock, turbot, halibut, plaice (although if you use flat fish, you may need a larger roasting tin) and use any combination of vegetables you prefer. 
If you're going on vacation in a self catering unit, it's perfect for that too - double up with a couple of tins for more people. I often buy aluminium trays when I go away as you're never sure if the right tins will be available. 
---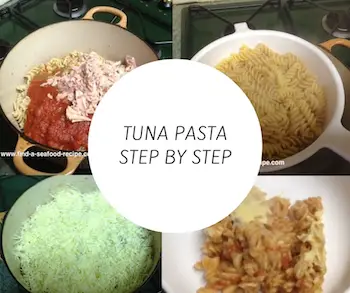 This tuna pasta is one of my all time favourites - store cupboard ingredients which can be put together in 10 minutes and left to finish off in the oven. 
If you've got 'hearty' appetites, then perhaps put some garlic bread in the oven to heat through for the last 10 or 15 minutes. 
When I say this recipe is 'simple' I mean it - it was the first recipe my son cooked as an eight year old! I opened the cans and got the dish out of the oven, but he managed alone. 
It's another perfect self catering vacation meal - I always  try and take the makings of four meals with me so that we can save a bit of cash to eat out three nights in a week.
---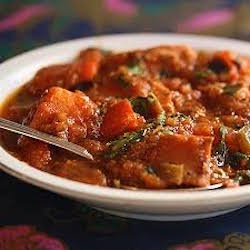 This healthy fish stew is another superb easy recipe. All the vegetables cook in the tomato base and you add the fish for the last few minutes.
If you need to feed hungrier people, then some crusty bread to mop up the sauce is perfect - in fact it would be criminal not to use bread to mop up the sauce - it is sooooo delicious! 
---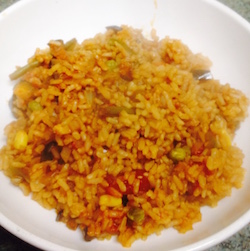 This is a healthy baked shrimp rice recipe - the ingredient list uses frozen shrimp but you could use canned tuna, salmon, pilchards or fresh fish cut into chunks. 
It is a super easy recipe and another one of my favourites as you get all the carbs and veg in one pot - mix it together and leave it to cook itself. 
---
Some of the links on this site include affiliate links, providing Find-a-Seafood-Recipe a small percentage of the sale at no additional cost to you. 

Subscribe to Seafood Recipe News - complete the form below.
Your email address is secure and will *only* be used to send Seafood Recipe News. When you confirm your subscription, you will be taken to a page where you can access your free eCourse. Complete the form and it will arrive over the following five days.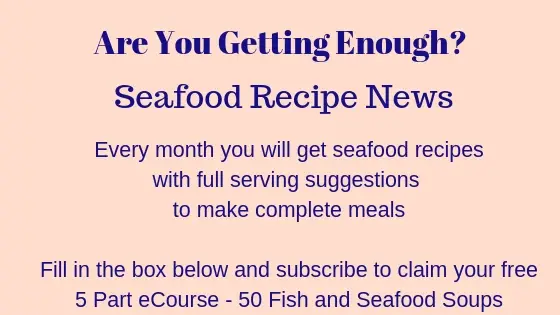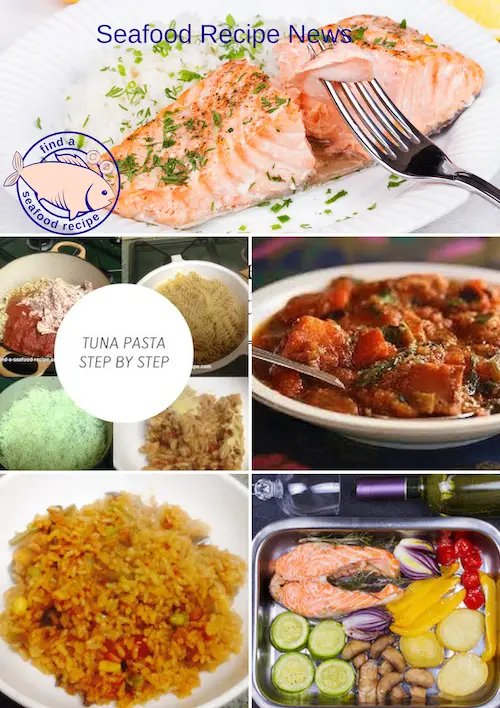 Healthy One Pot Seafood Meals
By Liz Alderson, Jan 20, 2019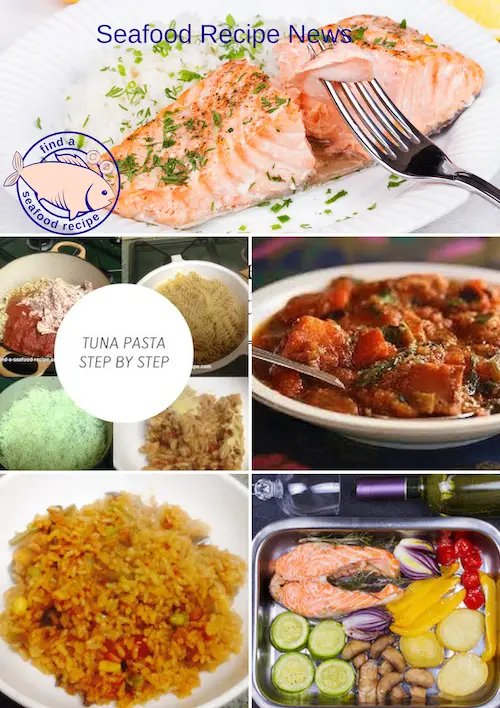 Four super simple and tasty one pot seafood recipes in this months issue of Seafood Recipe News. Save time and washing up.
Prep Time: 10 minutes

Cook time: 30 minutes

Yield: 4

Main Ingredient: seafood