Fish Cake Recipes
As an Amazon Associate I earn from qualifying purchases.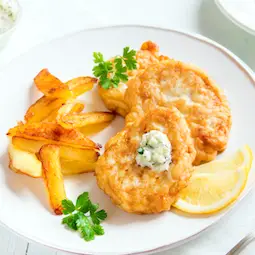 This is one of the simplest and most versatile fish cake recipes you'll find. Use fresh or leftover fish.
Also the potato - you can use freshly cooked, leftovers or dried and reconstituted if you want to.
Add a handful of fresh parsley, an egg and shape, roll in flour and chill before cooking - it is really easy.
You make the seasoned flour by putting a couple of tablespoons of plain flour on a plate and adding some salt (if you're using unsmoked fish) and pepper. Add a teaspoon of dried dill, parsley or your favourite herb then mix it all together evenly.
---
The basis of the recipe is as follows:-
Fish Cakes
About 8 oz (225g) cooked and cooled cod
1.5 lbs (675g) cooked potato
salt and pepper
fresh chopped parsley
1 egg
milk
flour seasoned with salt and pepper

Make sure you have no bones left in the fish and combine with the potato and parsley.
Taste the mixture - season with salt and pepper if necessary.
At this point, add the egg and mix thoroughly.
Divide the mixture into four and shape into rounds.
Roll in milk and then flour - make sure they're covered.
Chill in the fridge for about 30 minutes.
Heat some oil in a frying pan and cook about 5 minutes each side.
Serve while they're hot.
They make a great tea with some bread and butter or fries and cooked peas or baked beans.
Cook's Notes

This recipe is very versatile and you can use whatever you have to hand. Alternatively, you can plan it and cook the fish and potatoes from scratch when you decide to make these fish cakes. 

I particularly like to cook extra smoked fish - haddock or cod are my main choices - and use that the next day to make these fish cakes. A mixture of smoked and plain fish is lovely and you could even use canned fish if you don't have any fresh.

One of my flatmates used to make a fish pie out of packet dehydrated potato and canned tuna - really, it would get made up, mashed together, some grated cheese and crushed potato chips (crisps) sprinkled on top and then put in the oven - served with cooked frozen peas. It was not the height of gourmet food, but it was certainly edible, quick and reasonably priced. 
You may also like these recipes
Some of the links on this site include affiliate links, providing Find-a-Seafood-Recipe a small percentage of the sale at no additional cost to you. 

Subscribe to Seafood Recipe News - complete the form below.
Your email address is secure and will *only* be used to send Seafood Recipe News. When you confirm your subscription, you will be taken to a page where you can access your free eCourse. Complete the form and it will arrive over the following five days.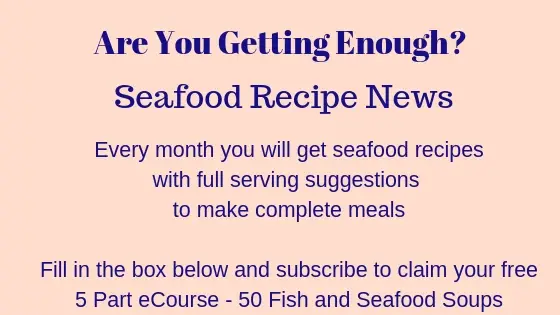 Fish Cakes
By Liz Alderson, Mar 30, 2016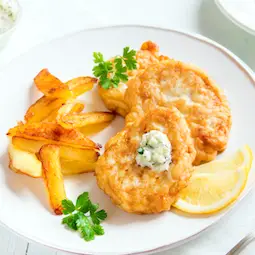 This is one of the simplest and most versatile fish cake recipes you'll find. Use fresh or leftover fish.
Prep Time: 30 minutes

Cook time: 10 minutes

Yield: 2

Main Ingredient: cod, potato