Dill Sauce for Salmon

As an Amazon Associate I earn from qualifying purchases.

This dill sauce for salmon would be equally good with any other plain cooked fish.
Some fish can be a little dry or bland and a cold sauce is a good way of 'spicing' it up.
People often ask me 'what sauce can I serve with fish' well, here's the answer - this sauce will go with any fish.
Halibut is tasty but the sauce would be a good one to serve with it.
Oily fish sometimes needs a sharp sauce to cut through the oiliness - so trout, mackerel etc would also go well with it.
If you're going to serve a whole poached salmon, then double up the quantities - this is good for four people for a main meal, so for a buffet you would need two to three times as much.

Adjust the seasoning after chilling.
You need to dice the cucumber very finely before mixing into the sauce.
---
Dill sauce for salmon
2 cups sour cream
1 teaspoon Dijon-style mustard
1/4 teaspoon white pepper
chopped dill weed - a small handful
1 tablespoon fresh lemon juice
1 teaspoon capers - chopped
1/2 cucumber - diced

Combine all the ingredients in a bowl.
There - how easy was that!
I would allow the sauce to chill in the fridge for at least 30 minutes before serving.
This would make a great dip for crackers, potato chips (crisps) strips of pepper, carrot, cucumber, trimmed radish - it's a very versatile sauce, great for a buffet dip.
Cook's Notes

The flavours will intensify as the sauce 'rests' after making and while it rests in the fridge. I would add half of the lemon juice before refrigeration and then taste just before you serve and see if the dill sauce needed any more lemon. 

Dill is a lovely, aromatic herb which is very good for digestion - dill seeds were part of baby's gripe water and were used by people to ward off hunger pangs when they were in church for hours on end in the 'old' days. 
You may also like these recipes
Some of the links on this site include affiliate links, providing Find-a-Seafood-Recipe a small percentage of the sale at no additional cost to you. 

Subscribe to Seafood Recipe News - complete the form below.
Your email address is secure and will *only* be used to send Seafood Recipe News. When you confirm your subscription, you will be taken to a page where you can access your free eCourse. Complete the form and it will arrive over the following five days.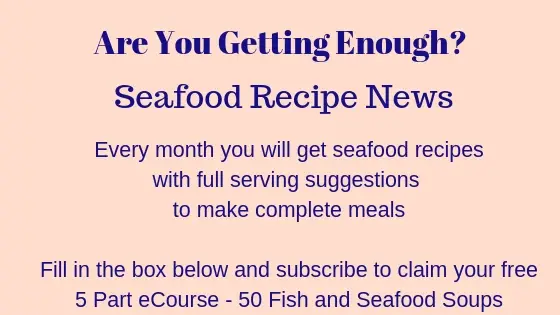 Dill Sauce
By Liz Alderson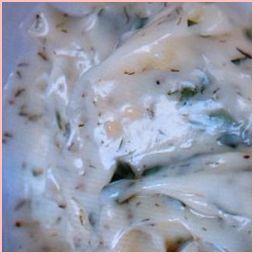 Dill sauce is a very versatile cold sauce that you can use for any seafood or as a dip for chips. A great sauce for serving with a cold buffet.
Prep Time: 10 minutes

Cook time: 0 minutes

Yield: 4

Main Ingredient: dill, sour cream, capers