Cajun Catfish Recipe

As an Amazon Associate I earn from qualifying purchases.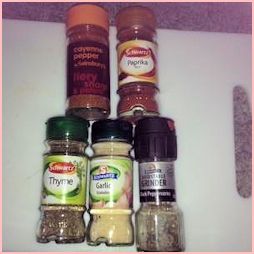 Here is a great cajun catfish recipe.
It is adaptable to any fish as a seasoned fish coating.
It is really simple to prepare - just mix your seasonings together, coat the fish and fry - lovely.
Boil some rice and peas to serve it with - I like to have a cooling sauce as well - maybe mayonnaise or chopped tomato and cucumber would be nice as a side salad.
Try any small fish fillets with this - cod, haddock, basa, pollack, whiting - make sure you remove the bones before you coat it - just run your fingers along the back and the top of the fillet - if you find a bone, then remove it with tweezers (or if you've got very strong fingers, use them)
I like to remove the skin from my fish before I cook it - it's quite simple, make a little nick at the tail end of the fillet, then dip your fingers in salt to get a good grip - pull gently and the skin should come away easily.
---
Cajun Catfish

1 oz (25g) plain flour
1 tbspn paprika
1/2 tspn cayenne
1/2 tspn black pepper
1 tspn dried thyme
1/2 tspn garlic salt
oil for frying
4 catfish fillets

Mix the dry ingredients together and put on a plate.
Dip the fish fillets in the seasoning mixture until thoroughly coated.
Heat the oil in a frying pan and cook the fish through - about 2 minutes either side.
Serve with rice and peas.
Simple quick and straightforward.
You could use this spicy rub on skinned chicken, pork or lamb prior to grilling or frying.

Cook's Notes

The best part about this recipe is the spicy coating when it goes crispy - a very satisfying crunch when you cut into it, is the thing to aim for. You'll need to ensure that the whole fish is covered on both sides - that's why I like to skin the fish prior to coating as I'm one of those oddbods who don't like fish skin, no matter how crispy it is! 

You might find that it's hard to make the spiced flour mixture stick to the fish. If that's the case, then try the 'double dip' method. Take a shallow dish and put some milk in it. Dip the fish in the flour mixture, then into the milk and back into the flour mixture, ensuring that it's all coated. 
All these recipes are similar, with a spiced coating which crisps up and keeps the fish beautiful and succulent inside. They are *all* suitable for any virtually any fish you prefer to use. 
Some of the links on this site include affiliate links, providing Find-a-Seafood-Recipe a small percentage of the sale at no additional cost to you. 

Subscribe to Seafood Recipe News - complete the form below.
Your email address is secure and will *only* be used to send Seafood Recipe News. When you confirm your subscription, you will be taken to a page where you can access your free eCourse. Complete the form and it will arrive over the following five days.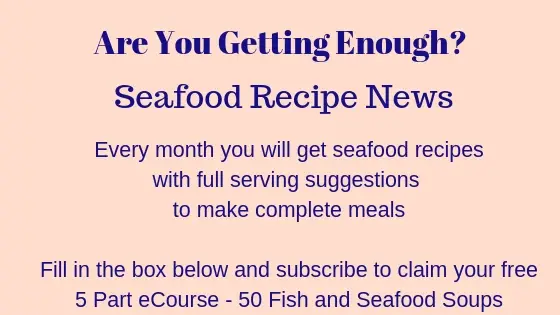 Cajun Catfish Recipe
By Liz Alderson, Mar 30, 2016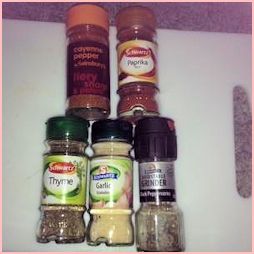 Spicy Cajun catfish - seasoned flour and fried until crispy. Serve with rice and peas or fries and a salad. The recipe is suitable for any fish that you fancy. Super quick to make and cook.
Prep Time: 10 minutes

Cook time: 7 minutes

Yield: 4

Main Ingredient: catfish, flour, spices