Canned Salmon Recipes
Crispy Salmon Bites

As an Amazon Associate I earn from qualifying purchases.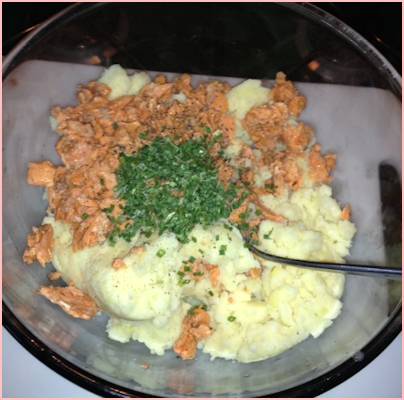 This is one of my favourite canned salmon recipes.
A really trusty standby for days when I haven't had time to shop.
You would generally have most of these things in your store cupboard and so it's a good standby for days when you haven't had time to shop.
You can use this mixture to make fishcakes, just shape the mixture into rounds, then flatten them. Dip into the egg and seasoned flour, then fry them in oil for about 5 minutes either side - get them crispy and hot all the way through.
The spicy dip would work with the fish cakes just as well.
---
Salmon Bites with Dip
1 6 serving packet of instant potato
3/4 pint (450 ml) boiling water
1 egg - beaten
1 7oz (200g) can salmon
1 small onion - peeled and very finely chopped
1 tbspn worcester sauce
oil for frying
Coating
1 egg - beaten
seasoned flour
Spicy Dip
6 tbspns mayonnaise
2 tbspns tomato puree
2 tspns worcester sauce
freshly chopped parsley

Mix the sauce ingredients together - this will allow the flavours to combine - chill whilst you prepare the salmon balls.
Make up the potato with the boiling water and stir in the egg.
Add the salmon, onion and worcester sauce and mix together well - leave to chill for about 20 minutes.
Divide mixture into 20 and shape into balls.
Dip each ball into the egg and flour making sure they are thoroughly coated.
Fry for about 3 minutes in really hot oil.
Serve piping hot with a side of peas and bread and butter.

Cook's Notes

Canned Salmon is exceptionally good value. It's succulent, never dry and you can't spoil it!

It's great as a standby - if you're trying to shop ahead for the holidays, put some stuff by as 'emergency' supplies or just on a day when you've not had time to shop.

You can use it in virtually every dish that you'd use fresh salmon for - I wouldn't try grilling it over coals though ;-) 

This recipe makes great fish cakes - you could also put it into an oven dish, sprinkle cheese over and bake it - serve with some cooked peas.
Some of the links on this site include affiliate links, providing Find-a-Seafood-Recipe a small percentage of the sale at no additional cost to you. 

More Canned Salmon Recipes
Where would you like to go next?
Subscribe to Seafood Recipe News - complete the form below.
Your email address is secure and will *only* be used to send Seafood Recipe News. When you confirm your subscription, you will be taken to a page where you can access your free eCourse. Complete the form and it will arrive over the following five days.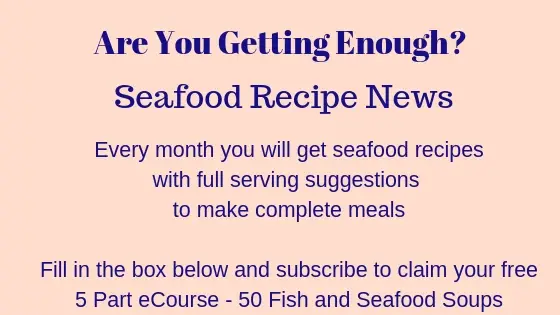 Crispy Salmon Bites
By Liz Alderson, Mar 30, 2016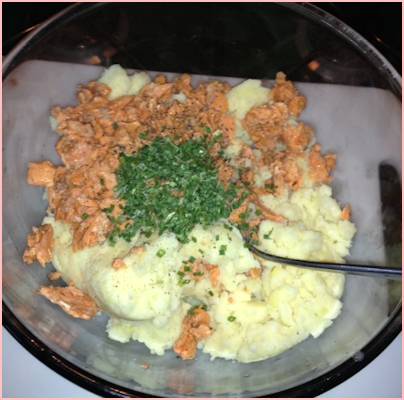 Canned salmon is a great standby for when you've got not much time to get food ready. These crispy salmon bites are tasty and quick to prepare - the mixture will make fish cakes or a fish pie if you prefer.
Prep Time: 10 minutes

Cook time: 10 minutes

Yield: 4

Main Ingredient: canned salmon, potato