Recipe for Salmon Patties
Recipe for Salmon Patties

As an Amazon Associate I earn from qualifying purchases.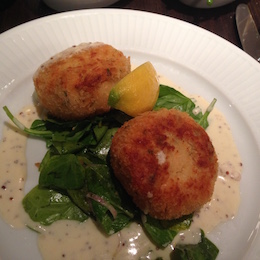 This recipe for salmon patties is so simple - you can use fresh or canned salmon and if you do extra mash on one day, you can use it up here.

You can use fresh or canned salmon for this.

Salmon is one of the fish that has the same properties of Omega oils whether fresh or tinned and is a simple way of getting the essential fatty acids.

Dietary guidelines recommend one or two portions of oily fish a week to maintain a healthy heart.
The essential fatty acids in oily fish is also beneficial for children - it is reputed to help with ADD.
You only need a few ounces of salmon - it's a strong tasting fish and so goes a long way and it's good value for that reason.
This recipe uses fresh salmon but you could equally use the leftovers from a baked salmon dish or a 7 to 8 oz can. I frequently use smoked salmon offcuts to make patties as well.

To find out how to poach a piece of salmon - go here - this method works for any size of salmon - whole or portion.
---
Salmon Patties
1 Cup, 8 oz (225g) poached salmon
3 Cups, 1 1/2 lbs (800g) peeled potatoes
1/4 Cup,, 2 oz (50g) butter
2 eggs - beaten
handful of fresh chopped dill or parsley
milk - 1/2 Cup, 1/4 pint, (200ml) approx
seasoned flour
oil for frying

Boil the chopped potatoes for 15 minutes or so until soft.
Mash the potatoes until smooth with the butter - stir in the beaten eggs thorougly.
Stir in the chopped herbs and mix through.
Remove the skin and bones from the salmon and flake roughly.
Mix into the potato mixture.
Divide into 8 portions and shape into patty shapes and chill in the fridge for about 30 minutes.
Dip each patty into milk then into the seasoned flour - make sure they are well covered with the flour mixture.
Fry in hot oil for 2 minutes, turn and fry for 2 minutes - then repeat each side.
This will give you a crispy outside and a flavored inside.
Serve with a mixed salad or bread and butter.
You may also like these recipes
Some of the links on this site include affiliate links, providing Find-a-Seafood-Recipe a small percentage of the sale at no additional cost to you. 

Subscribe to Seafood Recipe News - complete the form below.
Your email address is secure and will *only* be used to send Seafood Recipe News. When you confirm your subscription, you will be taken to a page where you can access your free eCourse. Complete the form and it will arrive over the following five days.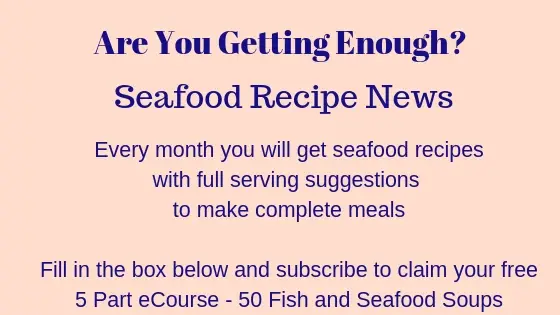 Recipe for Salmon Patties
By Liz Alderson, Mar 23, 2017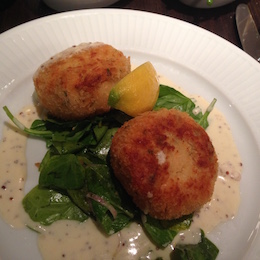 You can use tinned or fresh salmon for these patties - really tasty and the kids will love them
Prep Time: 30 minutes

Cook time: 10 minutes

Yield: 4

Main Ingredient: salmon, potato, egg, parsley