Basa Fish Recipes

As an Amazon Associate I earn from qualifying purchases.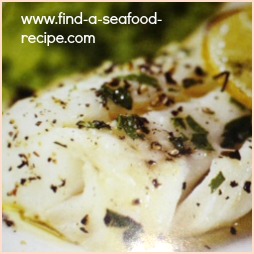 Here are some basa fish recipes. Basa fish is imported from South East Asia - it's the iridescent shark - but is actually a catfish.
It is sometimes sold as River Cobbler.
Much has been written about it, but it's perfectly good fish and is much cheaper than for instance cod - the problems have arisen where unscrupulous shops and restaurants have tried to pass it off as cod.
Find yourself a reputable supplier and enjoy :-)
---
Basa in Ginger Sauce
4 basa steaks
1 pint (600 ml) milk
1 tbspn cornflour, cornstarch
1 tbspn olive oil
1 onion, peeled and finely chopped
1 inch (2.5cm) piece root ginger, peeled and grated
dash of chilli sauce
1 tbspn lemon
1/2 tspn sugar
1 tbspn soy sauce

Grill the basa steaks for about 5 minutes either side - brush with oil to prevent drying out.
Meanwhile, fry the onion and ginger until softened.
Bring the milk to the boil and thicken with cornflour.
Add the fried onion and ginger and the rest of the ingredients to the sauce, stir thoroughly and pour over your grilled basa steaks.
This is an indonesian method of serving basa fish and you would perhaps like to try it with noodles.
The second basa fish recipe, is much plainer - serve with a salad and bread or potatoes.
Grilled Basa Fish
4 basa steaks
olive oil
black pepper
lemon juice
4 oz (100g) butter
handful chopped parsley

Take the butter and mix into it the chopped parsley, a dash of lemon and some pepper. Roll into a sausage shape and leave it in the fridge whilst you cook your fish.
Heat the grill, line and grease your grill pan.
Place the basa fish steaks about 4" (10cm) from the heat and grill for about 3 minutes either side - brushing with oil to prevent them drying out.
Serve immediately with a portion of the parsley and lemon butter on top.


For a further selection of recipes using basa fish, check out these links.


Some of the links on this site include affiliate links, providing Find-a-Seafood-Recipe a small percentage of the sale at no additional cost to you. 

Subscribe to Seafood Recipe News - complete the form below.
Your email address is secure and will *only* be used to send Seafood Recipe News. When you confirm your subscription, you will be taken to a page where you can access your free eCourse. Complete the form and it will arrive over the following five days.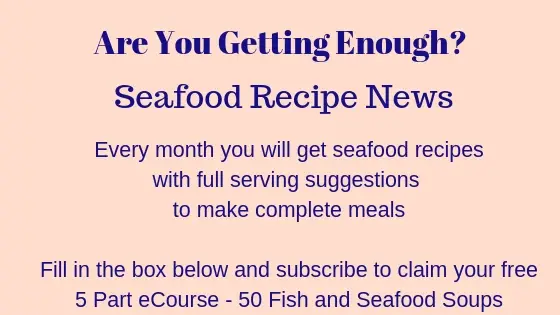 Basa Fish Recipe
By Liz Alderson, Mar 30, 2016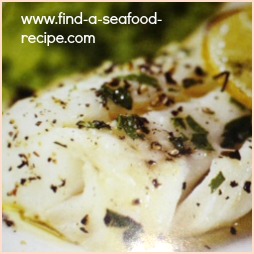 Basa fish is very versatile, much like cod and you can use it in many ways. Here's a great selection of basa fish recipes ranging from enchiladas, through casseroles and indian fried fish.
Prep Time: 10 minutes

Cook time: Any minutes

Yield: 4

Main Ingredient: basa