Are You Getting Enough?
As an Amazon Associate I earn from qualifying purchases.

This week there's a super selection to choose from - try to have at least one fish meal a week, preferably two. 
A lot's written about our diet and the sustainability of what we eat. Fish is thought to be more environmentally friendly and sustainable than meat. 
The Mediterranean diet is one of the healthiest - Japan has low incidence of heart disease - they both have one thing in common, much less meat, more vegetables, fish and healthy oils than the common Western diet.
So - aim to have meat free days and get your protein from fish or legumes. It can be cheaper too!
---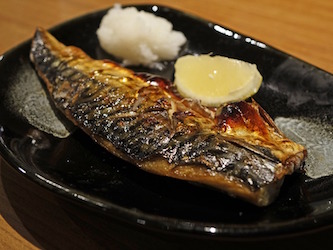 Grilled Mackerel is first up this week and is your oily portion. 
It's generally inexpensive in the shops. You can buy fresh or smoked. If you get smoked, it won't need cooking and can be eaten as it is - fresh you'll need to cook and you can grill it on coals or use the broiler indoors. 
Served with some chopped salad and new potatoes, it makes for a quick, tasty and budget friendly meal.
Cook's Notes

I always see mackerel in the mark down section of the supermarket and I don't know why. It's such a tasty fish and is economical to buy even at full price.

If you see some at a bargain price in the grocers, grab it and freeze it for a later date - you've got an exceptionally good meal for pennies.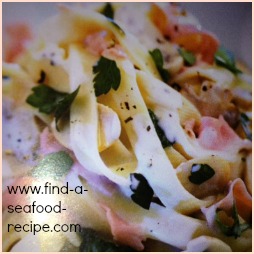 Seafood Alfredo is a rich, creamy sauce served over fettuccine or tagliatelle. The ribbon type pasta is best for this sauce, so it gets coated in it. If you've only get spaghetti or shells, don't worry too much - it will still taste good.
Serve with some crusty bread to mop up the juices - it's a quick meal to put together. 

If the kids don't fancy scallops, just leave them out - I have suggested shrimp and scallops, but you could use a bag of mixed seafood instead, that would go rather well with the alfredo sauce. You could double up the shrimp if you like.
Cook's Notes

The Alfredo sauce is a classic cream based sauce. It's very rich and lends itself beautifully to adding fish.

Try some smoked salmon pieces, or fresh salmon which you've cooked and flaked. Stir in to heat through for the last minute or so.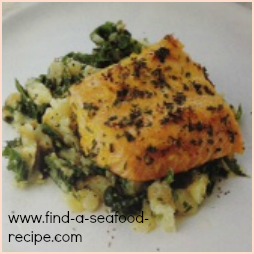 Baked Fish in Foil is easy to do - I've used cod, but any white fish fillet will do, or even smoked fish. 
Serve this with some plain boiled potatoes, peas and carrots. I like the bright green and orange as it's a contrast. You can of course put any vegetables you like with this. 
Download your printable shopping list here  It contains the list of ingredients for all three recipes (coded) and the basic prompts, order of steps, oven temperatures and timings.

Some of the links on this site include affiliate links, providing Find-a-Seafood-Recipe a small percentage of the sale at no additional cost to you. 

Subscribe to Seafood Recipe News - complete the form below.
Your email address is secure and will *only* be used to send Seafood Recipe News. When you confirm your subscription, you will be taken to a page where you can access your free eCourse. Complete the form and it will arrive over the following five days.