White Fish Healthy Recipe
White Fish Healthy Recipe
Halibut in Leek Sauce
As an Amazon Associate I earn from qualifying purchases.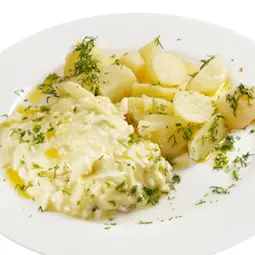 A white fish healthy recipe, halibut in leek sauce. Using olive oil, white wine vinegar and white wine, the sauce is not a 'heavy' one, making this a super tasty dish whilst retaining the health benefits of the low fat fish. 
I love halibut - it really is one of my favorite fish - it's so meaty but mild in flavor. 
Halibut is a relatively expensive fish but you could substitute any white fish fillets or steaks in this recipe.  
As it is low in fat, it can have a tendency to dry out during cooking - and if you've spent a lot of money on some steaks, you don't want that!  A marinade and/or sauce is an essential for cooking halibut for this reason. Pan frying, so long as it's a quick, flash fry in oil is fine, but long baking times without a sauce might give you a disappointing result. 
For more healthy white fish recipes, see the links at the bottom of this page. 
---
Halibut in White Wine Marinade
6 halibut steaks - trimmed and bone removed
1 tbspn olive oil
2 leeks - finely shredded
1 tspn honey
1 tbspn capers
chopped dill
MARINADE
2 tbspn dry white wine
2 tbspn white wine vinegar
2 tbspn olive oil
fresh black pepper


Put the steaks into a shallow dish, whisk the marinade ingredients together and pour over the steaks. Cover and leave overnight in the fridge.
Heat the oil in a pan, add the leeks and 'sweat' until soft.
Heat the grill to medium and line the pan with foil or use a baking sheet - you will want to collect the juices.
Drain the halibut steaks and grill 4 minutes or so either side.
Pour the marinade into the leeks, add the honey and capers and bring to the boil.
Remove the halibut to warmed plates, pour the juices into the leek sauce, stir to incorporate and simmer until thick.
Spoon the sauce over the halibut to serve and sprinkle over the chopped dill.
I would serve this with buttered vegetables and crushed new potatoes.
Cook's Notes

 Halibut is  a massive fish and you won't normally see any bones in the steaks. The world's biggest recorded catch of halibut was over 500 lbs (around 200kg).

They grow up to eight feet long and five feet wide - that's enormous in anybody's book for a fish. 

It has good levels of protein, potassium and Vitamin D as well as being very low in fat. It is a very healthy white fish.
If you're looking for another white fish healthy recipe, try some of these.
Some of the links on this site include affiliate links, providing Find-a-Seafood-Recipe a small percentage of the sale at no additional cost to you. 

Subscribe to Seafood Recipe News - complete the form below.
Your email address is secure and will *only* be used to send Seafood Recipe News. When you confirm your subscription, you will be taken to a page where you can access your free eCourse. Complete the form and it will arrive over the following five days.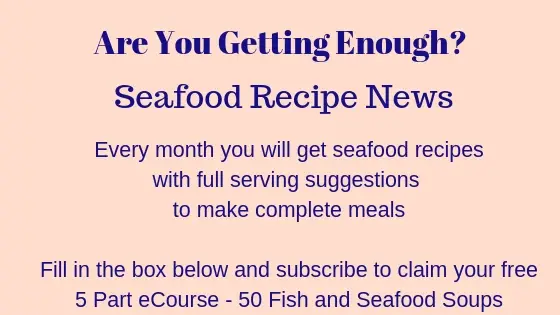 Halibut in White Wine Marinade
By Liz Alderson, Mar 30, 2016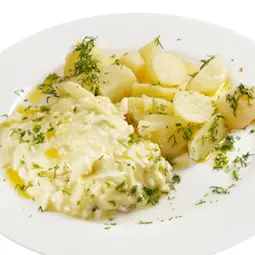 This Halibut in White Wine recipe is so meaty - the bone is easy to avoid and it's just delicious.
Prep Time: 1440 minutes

Cook time: 4 minutes

Yield: 2

Main Ingredient: halibut steaks, white wine