Microwave Fish Recipes
As an Amazon Associate I earn from qualifying purchases.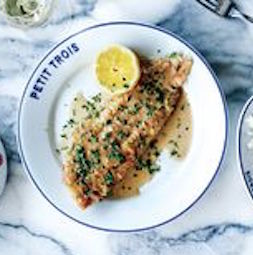 This is one of the easiest microwave fish recipes you will ever find. Although I have used trout fillets here, you could easily adapt this to use fish steaks or fillets.
You cook the fish in two batches, then thicken the wine with cornflour or arrowroot.
The microwave is great for cooking fish - it's quick and the smell is kept to a minimum - in this case, you use roasting bags - you can dump them in the bin outside straight away which will get rid of much of the smell associated with cooking fish.
---
Trout in White Wine
4 trout fillet - cleaned and gutted
pepper
olive oil
1 lemon
1 tbspn chopped parsley
1/4 pint (150ml) white wine
1 tspn cornflour - equivalent arrowroot

Brush the cavity of the trout with oil and season with pepper, parsley and a squeeze of lemon.
Put two of the fillets in a roasting bag with half the wine and secure with an elastic band.
Cook for 3 minutes - split the bag carefully and put the cooked trout in a serving dish.
Take another roasting bag and put the other two fillets in with the liquid from the first bag - cook 3 minutes.
Transfer the fish to the serving dish and put the cooking liquid into a basin.
Blend the cornflour with a little of the liquid and stir into the rest of it - cook on high for about 30 seconds.
Pour this over the trout before serving.
It would be great with some buttered new potatoes and freshly cooked vegetables.
Cook's Notes

Cooking fish in the microwave is quick and simple, but it's easy to overcook, especially if the fillets are thin.

It's also difficult to keep fish warm after it's cooked whilst you get the sauces and sides ready.

By cooking the fish in a bag, you can undercook a little and leave the fish in the bag until you're ready to put it on the plate - you can open it slightly to get the cooking liquid out if you want to thicken it and then reseal the bag, leaving the fish in there to steam and keep warm.



More microwave fish recipes for you to try
Some of the links on this site include affiliate links, providing Find-a-Seafood-Recipe a small percentage of the sale at no additional cost to you. 

Subscribe to Seafood Recipe News - complete the form below.
Your email address is secure and will *only* be used to send Seafood Recipe News. When you confirm your subscription, you will be taken to a page where you can access your free eCourse. Complete the form and it will arrive over the following five days.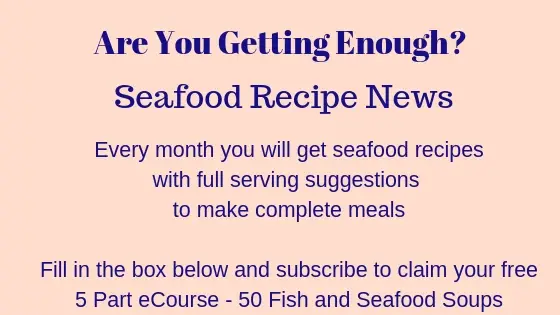 Trout in White Wine
By Liz Alderson, Mar 30, 2016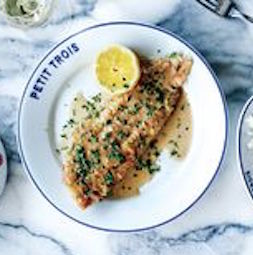 This Trout in White Wine recipe is one of the easiest microwave fish recipes you will ever find.
Prep Time: 2 minutes

Cook time: 7 minutes

Yield: 2

Main Ingredient: trout fillet