Fish With Stuffing Recipes
As an Amazon Associate I earn from qualifying purchases.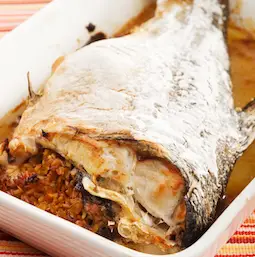 Fish with stuffing recipes are suitable for any  whole fish - this one is using carp which is something you won't normally find in shops.
Carp is more often caught by anglers, so your hunter may bring this fish home for you to cook - if so, then you've got a very good method of cooking it.
This recipe is suitable for any large whole fish you may catch. It will serve about 6 to 8 people or give you some leftovers to use in fish cakes or pies.
---
Baked Carp
1 large carp - about 4lbs (2k)
Olive oil for brushing the fish
Stuffing
4 ounces cooked rice
1 small onion - finely chopped
2 sticks celery - destringed and finely chopped
2 oz (50g) butter
small can of tomatoes - chopped
2 tspns dried dill

Heat the oven to Gas Mark 8, 450F or 230C.
Wash and dry the carp.
Fry the onion and celery in the butter until they're soft. Mix in the rice, tomatoes and thyme.
Stuff the fish and tie it with some string to keep the stuffing in.
Brush the carp with oil and then bake for 45 to 60 minutes.
You will be able to tell that the fish is cooked when it is firm to the touch - do be careful as it will be very hot, but you do need to give it a 'poke' so that you can feel its resistance.
The carp will produce some flavored juices once cooked and this should be spooned over the fish when you serve it.
You may also like these recipes
Other fish with stuffing recipes
There's a short youtube video I made for baked stuffed trout which is super simple. On this page, there's some variations to try as well.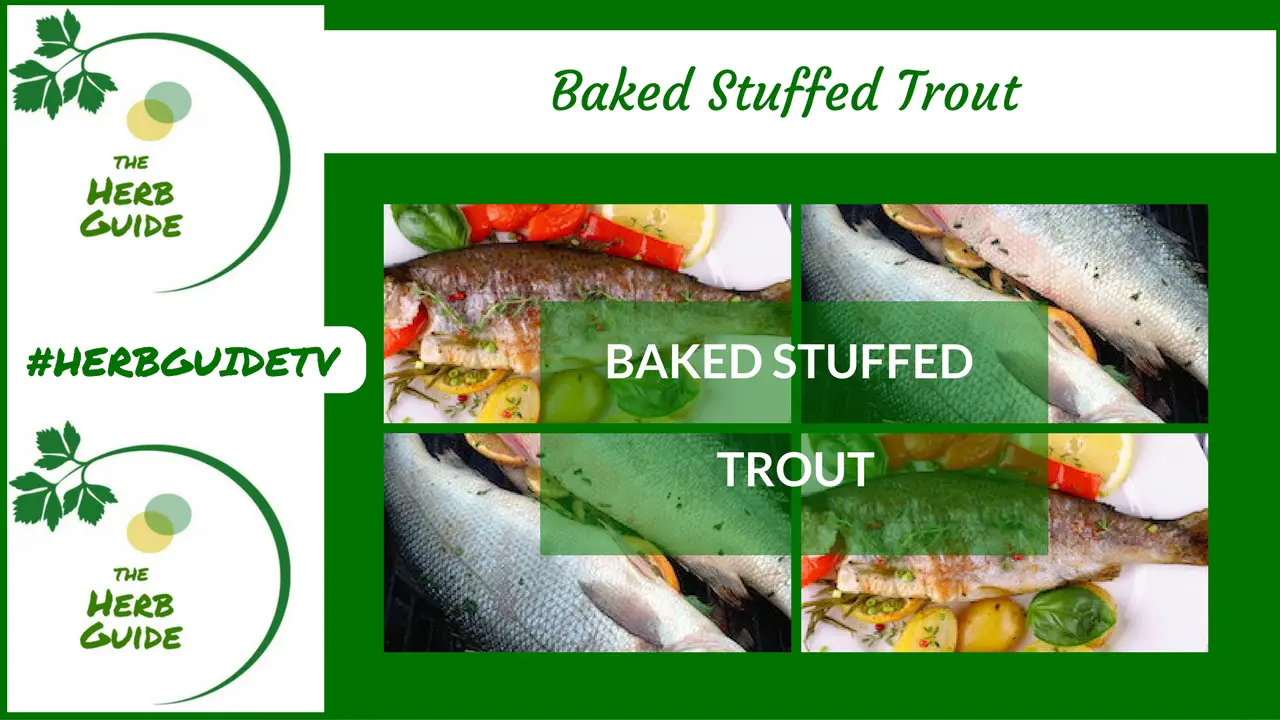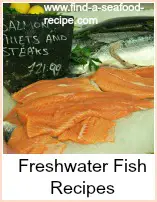 Freshwater Fish Recipes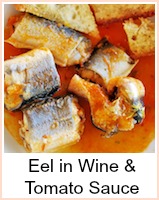 Eel in Wine & Tomato Sauce
Some of the links on this site include affiliate links, providing Find-a-Seafood-Recipe a small percentage of the sale at no additional cost to you. 

Subscribe to Seafood Recipe News - complete the form below.
Your email address is secure and will *only* be used to send Seafood Recipe News. When you confirm your subscription, you will be taken to a page where you can access your free eCourse. Complete the form and it will arrive over the following five days.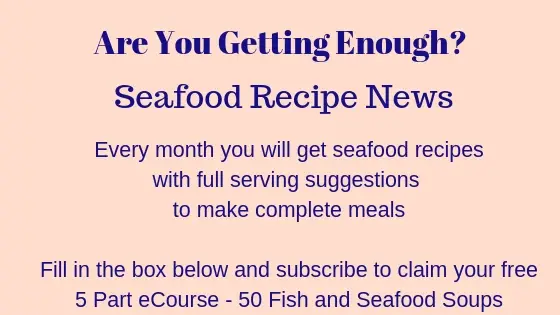 Baked Carp
By Liz Alderson, Mar 30, 2016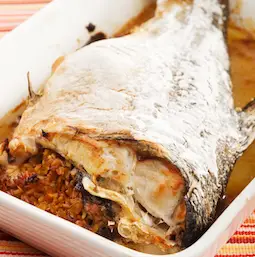 This versatile Baked Carp recipe is suitable for any large whole fish you may catch.
Prep Time: 2 minutes

Cook time: 70 minutes

Yield: 6

Main Ingredient: carp, tomatoes