Fish Recipes with Wine

As an Amazon Associate I earn from qualifying purchases.

 I've adapated a couple of fish recipes with wine for the crockpot. Both are easy to prepare and will cook in 2 to 4 hours or so.
Fish cooks extremely quickly in a slow cooker - these recipes are ideal for a dinner party when you want to concentrate on getting your starters and desserts ready, your vegetables prepared, table dressed and yourself bathed and changed.
It's like having a cook - let the crockpot get on with it - make yourself gorgeous!
You can really leave the main course fish to look after itself for the whole time.
---
Fish Recipes with Wine
Salmon Poached in Wine

Oil to grease
2lb (1k) salmon piece
1/2 pint (300ml) white wine
1 bayleaf
1 sprig parsley
1/4 tspn salt
twist of black pepper
1 lemon, juice and grated rind
Brush the inside of the crock pot with oil.
Rinse the salmon piece and dry. If it will fit in the bottom of the dish (which it should) then place it in - if not, cut the fish in half and lay in the bottom of the crockpot.
Add the wine, the bayleaf, parsley, salt, pepper, lemon rind and juice.
Put the lid on the pot and cook on LOW for about 3 hours. Check after 2, it could be ready depending on your setting.
You can serve this either hot or cold - it is delicious cold with a salad and brown bread and butter.
A really easy method of poaching salmon or any type of fish.

Trout in Wine Sauce
Oil for greasing
4 trout
4 oz (110g) mushrooms, sliced
1/4 pint (150ml) white wine
1 lemon - grated rind and juice
freshly ground black pepper
/4 tspn salt
1/4 pint (150ml) double cream, creme fraiche, soured cream


Grease the crockpot with a little olive oil and place the gutted and headed trout tail to head in the bottom of the crockpot.
Add the sliced mushrooms, wine, lemon rind and juice, a twist of black pepper and salt.
Put the lid on the crockpot and cook on LOW for about 3 to 4 hours. Do check after 2 hours, it could be ready depending on your setting.
Stir in the creme fraiche or cream or soured cream and heat a further 15 minutes or so.
This would be lovely served with some new potatoes, green beans and cauliflower - all lightly steamed.
You may also like these recipes
Some of the links on this site include affiliate links, providing Find-a-Seafood-Recipe a small percentage of the sale at no additional cost to you. 

Subscribe to Seafood Recipe News - complete the form below.
Your email address is secure and will *only* be used to send Seafood Recipe News. When you confirm your subscription, you will be taken to a page where you can access your free eCourse. Complete the form and it will arrive over the following five days.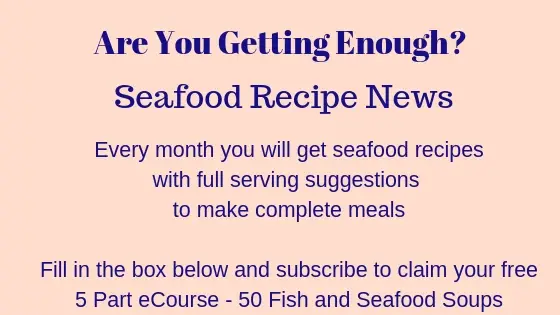 Fish Recipes with Wine
By Liz Alderson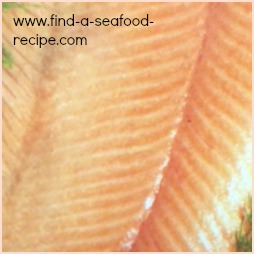 Fish recipes with wine are so luxurious. You don't need a lot of wine - you can drink the rest if you like! Cooking them in the crockpot means that you've got time to get your sides, appetisers and desserts ready, plus glam up yourself..
Prep Time: 10 minutes

Cook time: 180 minutes

Yield: 4

Main Ingredient: trout or salmon fillet