Fish on Friday

As an Amazon Associate I earn from qualifying purchases.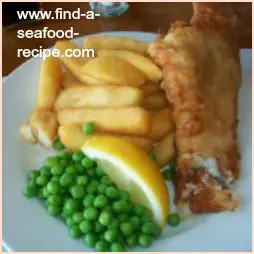 Why eat fish on Friday? 
It was tradition for centuries to eat fish on Friday.
The church banned eating meat on Friday in the Middle Ages as a form of abstinence and penance.
Its origins are believed to be much earlier than that though, some say it was even before the time of Jesus with the Jews observing a twice weekly fast.
'Fast' didn't mean starvation, just limiting the diet and it was expected to eat fish rather than meat.
If you were not wealthy, then you wouldn't have been able to afford much meat in any event - no land meant no livestock.
You could eat for nearly free if you lived near the sea or a river by catching fish.
Nowadays, people don't observe the same rules in such large numbers, but if you're wanting to add fish to your diet and don't know how to start, then beginning by serving fish once a week on a Friday is as good a method as any.
In the UK, many people have fish and chips from the local chip shop as a regular Friday night treat. 
---
Eating fish has been proven to have substantial health benefits, so it's well worth making the effort to add fish to your diet twice or more times a week.

Start with something simple - either using canned fish to make a pasta sauce or some smoked fish cooked in milk and served with bread and butter. Links at the bottom of this page.
Fish is quick and simple to cook, easy to digest, low in fat and high in nutrients - how many more reasons do you need??
Once you've got into the habit of looking for fish to cook, then you can get more adventurous.
Look at the navbar to see what categories there are or start by clicking on the photos below here to give you ideas for cooking fish and seafood
There are some great soups which will make a good meal for the family with the addition of some crusty bread.
Have a look around the site and explore the individual sections as to how to incorporate fish into your diet.
It's really not hard and the benefits of adding fish are well worth the effort.
You may also like these recipes
Some of the links on this site include affiliate links, providing Find-a-Seafood-Recipe a small percentage of the sale at no additional cost to you. 

Subscribe to Seafood Recipe News - complete the form below.
Your email address is secure and will *only* be used to send Seafood Recipe News. When you confirm your subscription, you will be taken to a page where you can access your free eCourse. Complete the form and it will arrive over the following five days.