Canned Fish Recipes

As an Amazon Associate I earn from qualifying purchases.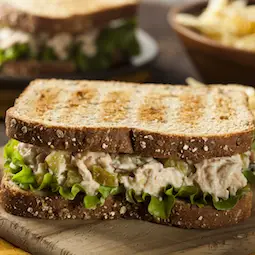 I have some canned fish recipes for you here, some links to individual recipes at the bottom of this page and a whole load of others at this link.
The recipes are interchangeable - for instance, you could use mackerel, pilchard, tuna, salmon - whatever you have in the cupboard.
Tinned fish is a great storecupboard standy. With the addition of a jar of sauce and a packet of dried pasta (I also keep part baked bread in the freezer) you will always be able to get a meal together in double quick time.
Also great vacation ideas - you can shop during the year to spread the cost of your self catering, have a little box of canned and dried foods that you put away and add a couple of bits a week. I tend to put two or three of our English pounds in the box a week as well, that way I have some food spending money to buy fresh stuff while we're away or pay for ice creams and treats. 
The other advantage of canned fish recipes is that you tend not to get that horrible fish smell that lingers in the house after cooking.  Rinse the can in hot soapy water as soon as you've emptied it and dump it outside in the recycling. 
You can use ordinary sandwich bread, pitta bread, rolls, wraps - add some coleslaw or serve with soup for a really quick lunch.
---
Try these :-
Tuna Sandwiches
1 can 7oz (200g) tuna - drained
1 hard boiled egg - chopped
few black olives - chopped
2 tspns capers - chopped
1 large tomato - diced
lemon juice - to taste
black pepper - to taste
salad leaves
8 slices bread - buttered

Mix together the ingredients - spread it on your buttered bread - add the lettuce,  what more is there to say???
These sandwiches are really great - there is a sharpness and tanginess about them that is hard to describe. They may not be to children's taste as the olives and capers are a little 'sharp' but if you were to add a little mayonnaise then that would lessen the acidity.
Lovely on a summer's day for a picnic as sandwiches, wraps or stuffed pittas but this recipe would be great as a salad with a pile of leaves, sliced cucumber, scallions (spring onions), halved radishes and then heap the mixture on top. Serve with a seafood cocktail sauce handed separately in a dish  (homemade mayonnaise recipe here, blender or the old fashioned method).
Cook's Notes

Canned fish is great as a store cupboard standby.

It's economical, tasty and versatile.

I like to go self catering on vacation and I always put a few cans of fish in my grocery box. Great for sandwiches, stuffed into pitta breads or wraps - mixed into hot pasta with a tub of cream cheese *and* it's ready to eat quickly.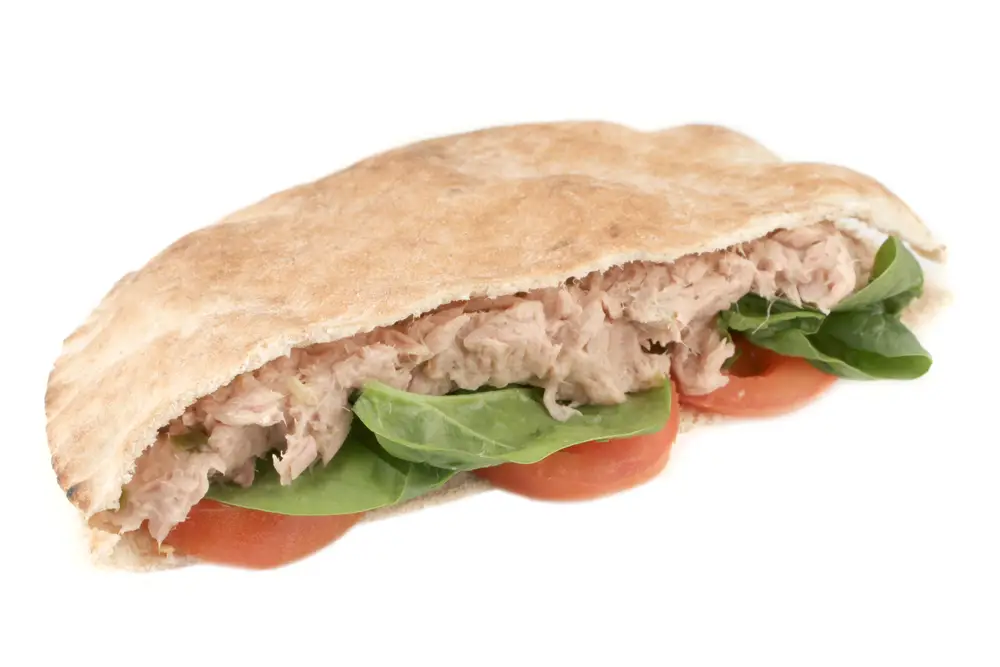 Sardine Pitta Pockets
2 cans 7oz (200g) sardines - drained
2 tspn dried dill
2 Tablespoons of Mayonnaise 
salt and black pepper
small piece of cucumber - sliced
4 tomatoes - sliced
shredded lettuce
Mayonnaise or salad dressing
4 pitta breads

Flake the sardines and mix with the dill, mayonnaise,  salt and pepper.
Heat your pittas (if you can - it's not essential, but they are easier to 'open' if they're warm - follow the instructions on the packet)
Cut each pitta in half cross ways and open them out.
Divide the sardine mixture evenly - spread one side of each half pitta with the sardine mixture.
Arrange cucumber, tomato slices and shredded lettuce on top of the fish mixture and serve. Allow people to add their own mayonnaise or salad dressing to taste.
You could add a little diced pepper to the salad if you so wish.
If you want more tinned fish recipes, then please click on the 'Canned Seafood' button where you will find a variety of ideas for using canned fish.
All these recipes are interchangeable - you can use the tuna sandwich filling for pittas or the pitta filling for sandwiches.
You can fill vol au vent cases with the mixes, pastry cases - the possibilities are endless - the only limit is your imagination.
More Canned Fish Recipes
Some of the links on this site include affiliate links, providing Find-a-Seafood-Recipe a small percentage of the sale at no additional cost to you. 

Subscribe to Seafood Recipe News - complete the form below.
Your email address is secure and will *only* be used to send Seafood Recipe News. When you confirm your subscription, you will be taken to a page where you can access your free eCourse. Complete the form and it will arrive over the following five days.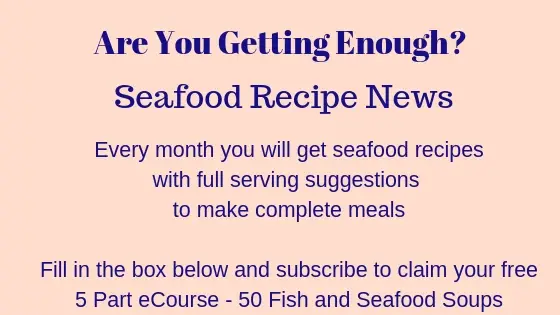 Canned Fish Recipes
By Liz Alderson, Mar 30, 2016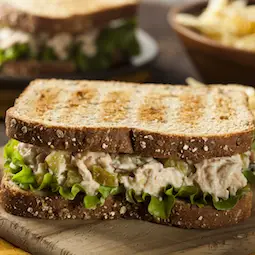 Canned fish is so versatile and you can make so many things with it. Here's some great ideas for sandwiches, wraps and pitta pockets.
Prep Time: 10 minutes

Cook time: 0 minutes

Yield: 4

Main Ingredient: tuna, bread, pilchards, sardines