Seafood Cocktail Sauce Recipe
Mayonnaise and Tartare Sauce
As an Amazon Associate I earn from qualifying purchases.

You can make this seafood cocktail sauce recipe with mayonnaise and tomato puree, a squeeze of lemon and some pepper to taste. I love it made with a homemade mayonnaise.
A lot of people worry about making mayonnaise, but it's really not difficult if you follow my simple tips.
It is important that the ingredients are at room temperature, the eggs are MORE than 3 days old and your mixing bowl is dry. If you follow those basic instructions, your mayonnaise will thicken and not curdle. I promise :-)
So - let's get down to our seafood cocktail sauce recipe by making the mayonnaise first, instructions here for hand and blender.
---
Seafood Cocktail Sauce Recipe
1 cup mayonnaise
2 teaspoons tomato puree or ketchup
squeeze of lemon juice
pepper to taste

Mix all the ingredients together and use to coat your cooked seafood.

I like to sprinkle a little bit of cayenne pepper over the top of the seafood cocktail, just before serving - I mean a tiny amount, as it can be quite fiery. 
Mayonnaise

2 egg yolks
1/2 teaspoon dijon mustard
1/2 pint (300ml) olive oil
1-2 tbspns white wine vinegar
salt, pepper, cayenne pepper and lemon juice

Take a DRY mixing bowl. Put your egg yolks and mustard in and beat with a wooden spoon until the mixture becomes creamy.
Gradually, whilst you are beating, add the olive oil - initially just a drop at a time, beating all the while to incorporate it.
As the mayonnaise begins to thicken, you can pour more oil in at a time. IF the mixture does begin to separate, then beat another egg yolk and add it to your mix a bit at a time, beating all the while.
Once all the olive oil has been added, add your wine vinegar to taste - start with one tablespoon and then add a little more if you want.
Taste it now and add salt, pepper, cayenne and lemon juice to taste.
Blender Mayonnaise
2 whole eggs
1/2 tspn dijon mustard
2 tbspns white wine vinegar
1/2 pint olive oil
salt, pepper, cayenne and lemon juice

Put the eggs with the mustard and one tbspn vinegar into the blender. Process for about 20 seconds.
Keep the machine going and pour in your oil slowly. Continue to blend for about a minute until the mayonnaise is thickened.
Add the other tablespoon of vinegar and season to taste.
Once you have your mayonnaise, you can now add 1 tbspn tomato puree, a dash of tabasco sauce, a squeeze of lemon juice and there you have, the perfect seafood cocktail sauce recipe.
Your mayonnaise base can be used to make tartare (tartar) sauce as well.
Tartare Sauce
1 cup mayonnaise
1 tspn lemon juice
1 finely chopped gherkin
1 tspn finely chopped capers

What can I say - just mix them all together! Easy Peasy.
You may also like these recipes
Some of the links on this site include affiliate links, providing Find-a-Seafood-Recipe a small percentage of the sale at no additional cost to you. 

Subscribe to Seafood Recipe News - complete the form below.
Your email address is secure and will *only* be used to send Seafood Recipe News. When you confirm your subscription, you will be taken to a page where you can access your free eCourse. Complete the form and it will arrive over the following five days.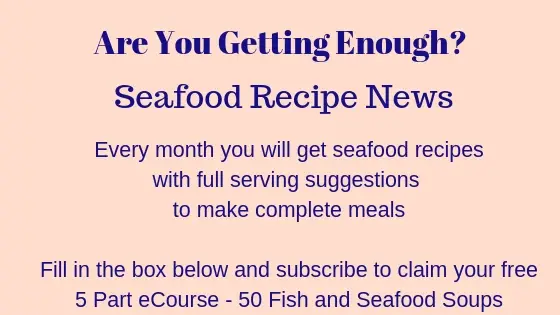 Seafood Cocktail Sauce Recipe
By Liz Alderson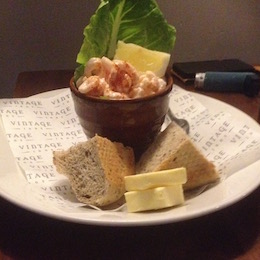 This seafood cocktail sauce recipe is quick and easy to make. It goes well with shrimp, lobster, crab or any other seafood to make a fabulous appetizer. Also wonderful as a dip for veggies, crackers or chips.
Prep Time: 5 minutes

Cook time: 0 minutes

Yield: 2 whole fish

Main Ingredient: mayonnaise, tomato puree